Home Invasions
Simple home invasions with advanced loot generation.

Preview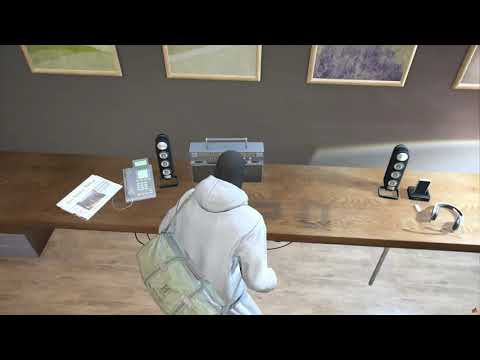 If the preview doesn't load click here
Features
Weighted Generation - Each item has a rarity assigned to it, this controls the item's rarity in relation to other items. If there are fewer items, the item will be less rare. There are also settings to set a limit to how many items can be generated.
Size-Based Placements - Items are assigned sizes that determine where they will be generated. A large plant will not spawn on the table and a chair will not be placed on the counter.
Item Groups - Specific groups are able to be assigned when configuring an item. So that things that would be in the kitchen, bathroom, garage, etc will be in the correct place.
Synchronized Scenes - Multiple players are able to enter the same robbery. This could be an accomplice, police, etc. All they need to do is go to the mission entry and enter after the person who started the job.
Added Difficulty - Sometimes animals will spawn inside the home. There is a chance of cats or dogs, and another chance for them to be aggressive or just sleeping.
Interactive Looting - When hovering over an item that can be looted, a small cursor will pop up. When the item is taken a chime will play and it will fade away smoothly. This item would then be added to your inventory.
Standalone - This resource works alone with no requirements. It is compatible with every framework (esx, vrp, qbcore, etc).
Purchase
Available on our Tebex store!
---
Check out our other resources!
Dog Walking
Contract Killings
Dynamic Weather
Gang Activity
Art Theft
Global Garages
Poster Placement Job
Throwable Objects