Dog Walking
A relaxing job for the day after a night out of killing people with the gang.
Preview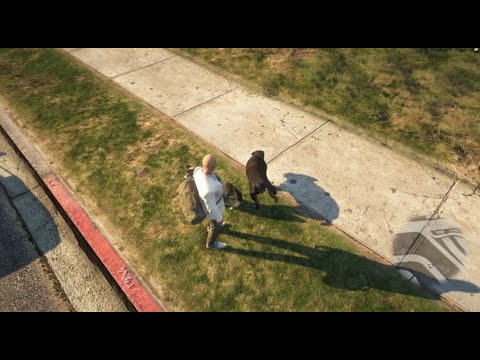 If the preview doesn't load click here
Features
Zone Generation - When starting the job a zone is generated. All of the future locations are located in this zone.
Dog Pickups - After arriving at the generated zone, you will need to pick up dogs from their houses. When in range of the house, the dog will appear and start following you.
Job Requirements - The dogs have to be walked for a certain amount before they go to the bathroom. After all of the dogs have 'watered the flowers', they are able to be taken home.
Added Difficulty - While walking the dogs, there is a very small chance one of them will run away. All you need to do is catch up to them and they will begin to follow you again.
Standalone - This resource works alone with no requirements. It is compatible with every framework (esx, vrp, qbcore, etc)
Source Included - There is no encryption with this resource and it includes 100% of the code.
Purchase
Available now on Tebex.
---
Check out our other resources!
Contract Killings
Dynamic Weather
Gang Activity
Art Theft
Global Garages
Poster Placement Job
Throwable Objects