Gang Activity
Ambient and interactive gang activity

Preview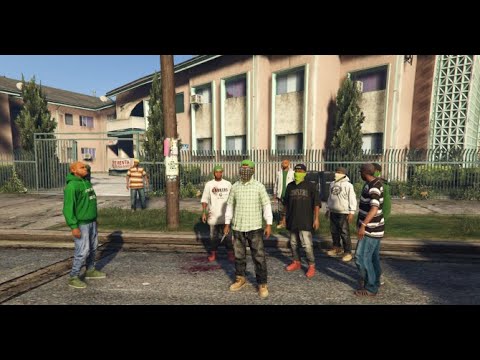 If the preview doesn't load click here
Features
Ambient Activity - Gangs fight or taunt each other without any player interaction. (optional)
Relationships - Configure which gangs are allies or enemies, enemies will shoot on sight or just taunt each other, allies will help out in case of a confrontation. These are configured by default.
Police Recognition - The gang members will run from police if their lights are on, or if the gang member has a gun in their hand. This can be useful when the gangs would normally start shooting at the police.
Gang Initiation - To join a gang the player can walk up to any gang member and be initiated. This will make the surrounding members jump the player. You are able to choose how many of them attack you at once and how long the initiation takes (default 15s).
Color Detection - If you drive the wrong colored car in the wrong neighborhood, you could have some serious consequences… Gangsters will shoot at player-driven cars that are the colors of their enemies. (optional)
Highly Configurable - Included is a configuration for all of the vanilla gangs. Ballas, Families, Vagos, Lost, MG, Aztecas, Triads, etc. There are options for the gangs' description, allies, enemies, and the colors that they use. The resource includes no assets.
Standalone - There are no requirements for this script such as ESX, QBUS, vRP.
Purchase
Now available on Tebex!
---
Check out our other resources!