The Generic Hotel
Ladies and gentlemen tourists and residents of the region, a new hotel has just opened its doors in the noblest region of the city, the Generic Hotel is open in Vinewood! Make a reservation for one of our rooms now.
Price: 29.99 USD + Tebex Tax
Tebex: The Generic Hotel - TEBEX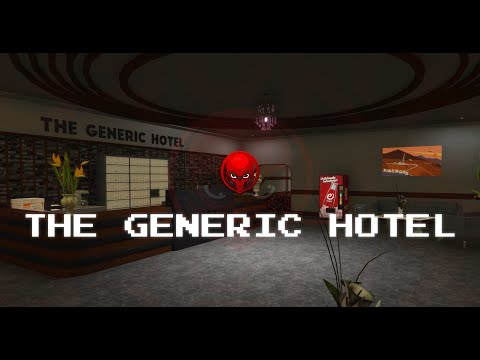 CLICK HERE TO SEE THE SCREENSHOTS













46 Rooms with bathrooms
3 Floors
TV Room
Play Room
Gym
ADM Room
Reception
Garage
Elevators with functional simple script (thanks too @VietGamingNetwork for the nice script)
Optimized textures
Separated in rooms and portals
+100 fps
Size: 34mb
Location: -469.87133789062,222.10989379883,83.164688110352
ELEVATOR SCRIPT
To use the elevator script, you only have to enter the elevator and press the buttons 1, 2 or 3 according the floor you want to go
POOL
The reason I didn't put water in the pool is that if I had water, I couldn't have the garage because of a bug that happens, so I did a Discord vote and most said they wanted the garage instead of the pool!
PLEASE, READ CAREFULLY
This map is partially encrypted by Tebex and CFX Asset Escrow System. This is licensed on your cfx account that you entered when purchasing the package.
After your purchase, tebex will send an email with the download link. By the way, you can download your item from your keymaster dashboard HERE
Don't worry if you bought this map and you aren't the owner of the server: You can transfer ownership of this script in Keymaster.fivem. Go to "Purchased assets" and select "Transfer to another account".
(More information here Introducing Asset Escrow for your resources - Cfx.re Announcements - Cfx.re Community 1)
[PAID][RELEASE] Peckerwood Bar
[MLO] [RELEASE] Cinema Doppler
[Release][MLO] La Mesa Police Department
[Release] [MLO] Super Performance
[RELEASE] [MLO] SuperMechanic
[MLO] Vinewood Police Department
[MLO] Sandy Shores Services
[Release] [MLO] Busger
[MLO] Richman House 1
[MLO] Bayview Lodge Motel, Restaurant & General Store
[MLO] Nike Store - V1
[Release] [MLO] Hen House Bar
| | |
| --- | --- |
| Code is accessible | No ONLY YTD |
| Subscription-based | No |
| Lines (approximately) | N/A |
| Requirements | Last Gamebuild |
| Support | Yes |