[MLO] MRPD
Our most beloved plot has acquired a full upgrade!
New Interior and new Exterior!
#MakeMRPDGreateAgain!
PURCHASE: GTA V MLO MRPD
PREVIEW: YouTube
FEATURES:
Custom Shadows;
New Exterior;
LOD`s;
Custom Audio;
All Textures Changeable;
2 Helipads;
Large Garage;
Workspaces;
And more…
FIXES:
03.16.2023
Reduced size;
Added Decal to enter garage gate;
Update LOD`s;
Little bit changed color vertex for better showed.
VIDEO: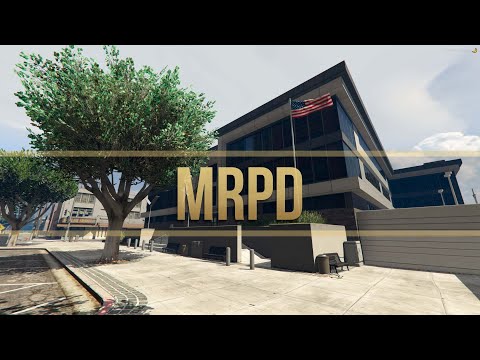 IMAGES:
OTHER WORKS:
[MLO] Paleto Bay City Hall
[MLO] Richman House #2
[MLO] St. Fiacre Hospital
[MLO] Vinewood Police Department
[MLO] "Pizza This" Cafe Vespucci
[MLO] Paleto Bay Office
[MLO] CITY HALL
[MLO] Secret Weed Farm
[MLO] LOS SANTOS COUNTY SHERIFF GRAPESEED
[MLO] Italian Cafe Vespucci
[MLO] Richman House
[MLO] Rockford Hills Police Department Headquarters
[MLO] Davis Motel and Shop 24/7
Vinewood Auto Showroom [MLO]
Vespucci Police Department [MLO]
Davis Sheriff`s Station [MLO] (2 theme)
Maisonette 10: Night Club [MLO]
Rockford Luxury Auto Showroom [MLO]
Vapid Auto Centre [MLO]
Rockford Hills Rich House [MLO]
iFruit Phone Models (13 models)
| | |
| --- | --- |
| Code is accessible | No |
| Subscription-based | Subscription and standalone maps avaliable |
| Lines (approximately) | N/A |
| Requirements | Game Build 2545+ |
| Support | Yes |