Smart Fires - London Studios (Paid)
SmartFires is a standalone Fire Script with a ton of features, including automatic fires, various fire and smoke types along with integration into other resources. This is also our most configurable resource to date and every aspect of the resource can be easily changed for your server.
We aren't finished either, purchasing this script gives you access to every future update! We've got plans for more integrations and features and we're always open to suggestions.
Compatible with any server: SmartFires works on any server including OneSync Infinity, OneSync and non-OneSync. The resource is standalone but also supports QB-Core, vRP and ESX straight out of the box.
This resource is used by DOJRP, see here:
To buy it, visit our store here.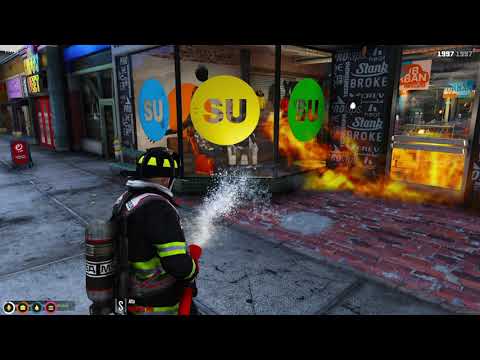 Full Features
Manual Fires - Easily start fires through a command by defining the type, size and an optional number of flames to fit any role-play situation.
Manual Smoke - Smoke can be started manually also, allowing you to also choose the type and size to match the scene ongoing.
Extinguish Commands - Easily stop all smoke, all fires or even in just an area by defining a radius. This allows staff members to easily manage an out of control scene for example.
Hose Integration - We've integrated this with our free HoseLS found here and paid Smart Hose resource found here.
Responsive Fires - Different fires respond differently to various weapons. If you tackle an electrical fire with water, expect to see the size increase. This is all configurable and you can easily change the responsiveness.
Smoke after extinguish - With all fire types, you'll see smoke appearing after you've put the fire out, to ensure realism. You can even define the amount of time it will stay in the area.
Realistic Difficulty - You can make fires as hard or as easy as you like to put out. The more people on scene actively fighting it, the faster it will go out.
Water Monitor Integration - This integrates with our Water Monitor resource found here and fires will respond to water monitors setup and actively releasing water.
Permissions - We've enabled out of the box permissions for ESX, vRP and QB-Core, along with adding Ace Permissions for those who don't run a framework. As always, we're still standalone. Permission checks can be easily setup for every command in our config file.
Automatic Fires - This great addition allows you to have automatic fires spawning around the map by pre-set locations. This can be according to the number of firefighters online if you are using ESX, vRP or QB-Core. Additionally, even if you are standalone, you can use commands or events/exports to clock users on and off so the right number of fires are spawned. Automatic fires can also be disabled easily.
Areas of Patrol (AOP) - If your server runs different areas of patrol, you can set this up in advance in the config file. Easily switch the area of patrol in-game using a command and fires will spawn in that area.
Inferno Pager Integration - We've integrated the resource with Inferno Pager found here so automatic fires can alert your selected pager with the call information. Just enable this in the config.
Discord Logging - Easily setup your webhook in the config file to allow Discord logging of everything, from who extinguished a fire to every automatic fire that has started.
Setup new Smoke and Fire Types - You can easily create new fire and smoke types in the config that can then be spawned in game. Select a smoke particle and fire particle to name a new fire type for example. We've setup many by default.
Exports - We've created many exports for you to integrate this resource with your own framework, CAD system or any other type of system. If an export is missing that you need, we'll happily get it added for you if possible.

Purchase
To purchase the resource, head to our Tebex store here.
Test it out
Test out the resource on our test server. For more information on this, see our website here.
Documentation
Our documentation can be found here. We recommend all customers read this before using and even configuring the resource and it explains every step of the process. Please read this before contacting us with any problems.
The config for SmartFires is incredibly long and may seem confusing at first. The documentation aims to help you understand it and configure it correctly.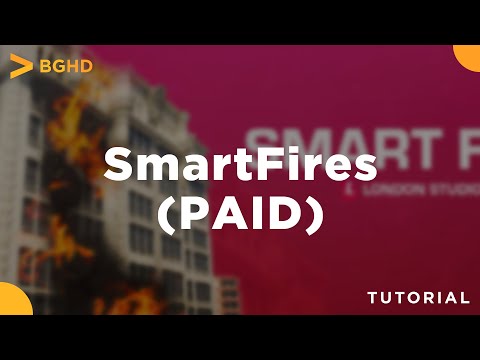 This resource uses the FiveM Tebex Escrow system found here along with all of our other resources. Our documentation website has information on how to download and update resources from this system.
Support
London Studios are committed to ensuring high standard support is offered to all customers who have purchased this resource. Our support team will do our best to assist you, however in some circumstances we will be unable to assist, such as integrating it with a framework our support team may not be familiar.
We will respond to messages on the forum with requests for support.
Feedback
We appreciate feedback, bugs and suggestions related to Smart Fires and future plugins. We hope you enjoy using the resource and look forward to hearing from people and seeing videos/screenshots of the plugin in action!
Screenshots