Hello FiveM Community!
The topic of Bitcoin has been growing lately, but why aren't there any proper scripts for FiveM yet? I took care of this problem. This mobile phone currently only has one app with which you can collect and sell bitcoins. The prices change as well as the number of how much a player gets.
Functions
Random sell prices
Mining Bitcoins AFK
Sell Bitcoins
Open Phone with F6
Coming Soon
More Apps
More Cryptocoins
Trade and buy Bitcoins
Preview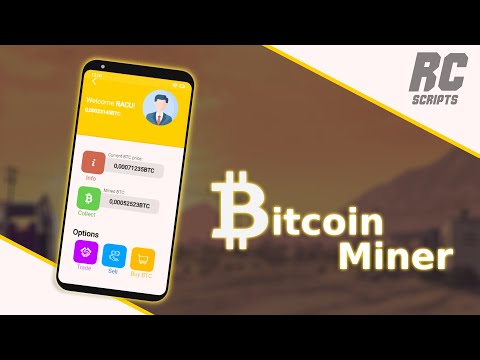 Download 0.1.1
RC_BitcoinMiner_0.1.1.rar (526.6 KB)
That's it for my side. I would be happy if you leave feedback. Have a nice day and stay healthy!
OTHER RESOURCES


RC-Blackphone

RC-NFT


RC-Vote

RC-Vehicle Shop

RC-Car Rental Advanced


RC-Marketplace Advanced

RC-Rental Car Service - FREE


RC-BitcoinMiner


RC-Mining Job