[QBCore/ESX] Fivem WheelStancer
Showcase YouTube: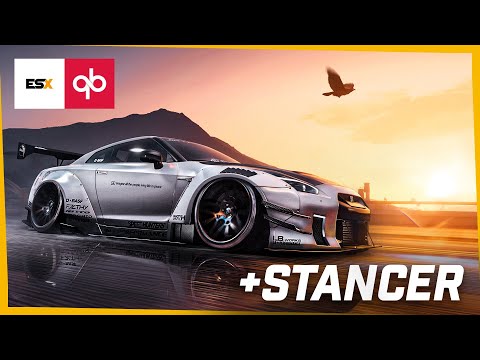 Menu UI

Introduction:
A script for Car Maniocs to make your Vehicle Wheels match your Car According to your need. This WheelStancer script allows you to adjust the wheel width , offset chamber and Height of any vehicle to properly fit into any wide-body or custom Vehicle Kit.
Features:
Fivem WheelStancer (Vehicle Adjustable Wheel Offsets, and Rotation).
Optimized System (0.00 ms idle - 0.03 ms peak).
Job Specified Script.
Multiple Job Support for Each Location.
Fully Server Sync (One Sync and Infinity only).
Optimized System (Nearby Vehicles are only looped in client).
After Restarting the Script the Wheel Stancer Settings will be Loaded.
NUI with User Friendly Interface.
| | |
| --- | --- |
| Code is accessible | No |
| Subscription-based | No |
| Lines (approximately) | ~ 2700 |
| Requirements | ESX or QB |
| Support | Yes |
Scripts From our Partner
Also don't forget to check this awesome AI Police Toggle Script by OsmiumFX:
Automatic AI Dispatch Toggle
He has a lot of other great scripts as well on his store:
Visit His Tebex Store
https://osmfx.tebex.io/package/5466469