Description
Advanced Police Cams System. Is a script aimed at providing your police with the ability to access cams through a unique UI where it displays all the available cams in the city. You have already more than 600 cams preconfigured with the ability to add more. Each location has a category with a grouped cam system so you can view all the cams in the area. The script also comes with a built-in Radar/Plate reader system. It will display the speed of the vehicles driving in street/highway cams with the ability to read the plate of the vehicle. Lastly, there is a screenshot system using screenshot-basic which will allow you to directly take a screenshot from the cam. The UI is scale-able, move-able, rearrange-able and unique. You can show/hide certain categories. You can view your camera history, screenshot history and radar history. All of this packed into one simple unique UI.
Requirements
screenshot-basic
QBCore/es_extended (only for job checks)
Features
More than 600 preconfigured cameras
Toggle Camera Qualities
Toggle Camera zoom/move
Toggle Camera Plate Reader
Easy to add new cameras and category
Unique UI
Customizeable icons and color per category
Easy config including everything you need
Camera, screenshot and radar history
Changeable map background
Showcase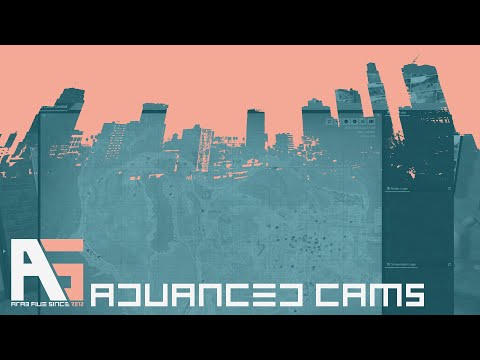 Config Preview:

More Screenshots






FiveM Escrow System
The script fully utilizes FiveM Escrow System. Main part of code is not accessible. The rest is exposed through config and other functions like commands and job checks.
| | |
| --- | --- |
| Code is accessible | No |
| Subscription-based | No |
| Lines (approximately) | ~1000 |
| Requirements | Screenshot-basic |
| Support | Yes |
Our Scripts