Hello! New weapons license mod fully adjustable in complexity according to time and hits. Theoretical test and shooting practice point included.


Price
10€ - Tebex Link: Here
Features:
Obtain theoretical weapons license with test and customizable UI.
Obtain a practical weapons license with minigame adjustable in complexity (playing with the targets and time via config)
Practice shooting with configurable and restrictable difficulty via license
Possibility of requesting payments before theoretical, practical or training tests
Functionality to eliminate the weapon if we leave the shooting room
Efficient weapon and ammo management, user will not gain weapons or ammo.
Check so that only 1 person can use the shooting range at a time
Countdown sound without extra dependencies
Efficient resource management, low consumption and optimized for large servers
Fully translatable, translations included in ENG/ES
Configurable from prices, markers, weapons, targets, adapt it according to your needs.
Updates included and automatic verification
Preview: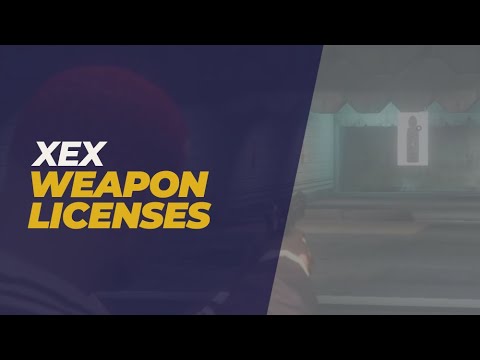 Config:

XeX scripts:
xex_lootbox
xex_pilotjob
xex_pilotschool (free)
xex_slots (free)
xex_rewards (free)
Feel free to ask or propose improvements, I read you!
EDIT:
-Added new version with minor fixes on scrow translations
-New version compatible with QB Core!
| | |
| --- | --- |
| Code is accessible | 95% yes, only server scrow |
| Subscription-based | No |
| Lines (approximately) | 447 client 87 server + UI |
| Requirements | ESX / QB |
| Support | Yes |