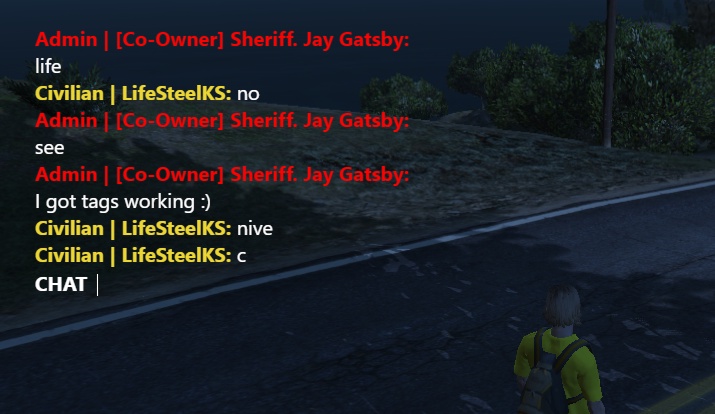 Today i will be releasing a working version of CHAT ROLES. I am releasing this as working version. I also released it to make it easier for people to use!
NEW VERSION V1.1 rolesFX.rar (1.4 KB)
OUT OF DATE — rolesFX.rar (1.0 KB)
Update V1.1

Added Version Checker
Added "PRINT" to console to make sure script loads.
Updates V1

Removed CFX Download
Added myself into the credits which is a config that shows my name as the creator ingame. YOU ARE NOT TO REMOVE IT UNLESS YOU HAVE PERMISSION.