Mission Row Police Department

                                       Preview video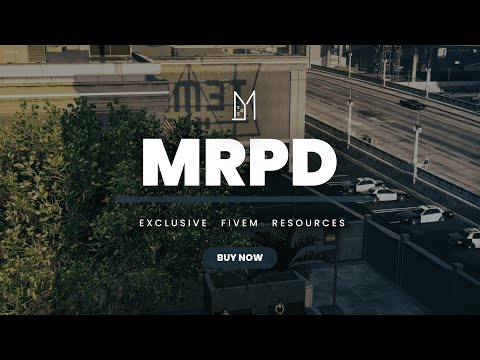 PICTURES


Here










2022-08-06T16:00:00Z







                               This package include:

Interior.
News exterior.
Doorlock text files.
Lift script
                               Interior Properties

Unlocked files :
Exterior.
All 3Ds logos.
Ymap.
YTD.

Audio occlusion for a reduction of exterior sound.

All customs door have a sound.

UV animation.

Inspired by COPSHOP movie.
                               Interior description

Lobby.
Openspace office.
1 captain office, lieutnant & sergeant officer.
Archives.
2 lockers.
2 armury.
Evidence room.
4 cells.
2 interrogation rooms.
1 mugshot rooms.
1 lineup room.
1 shootrange room.
1 classroom.
Fleeca & shop for training area.
1 mechanic garage.
Garage.
Infirmary.
Security room.
Trash room.
Briefing rooms.
                                  Location :

Los Santos :
Mission Row
                                   Price :

Price : 40€ without VAT.
File Size : 83 MB
`
Changelog 1.1
here

The doors close to the cell are now openeable smooth
Adding 2 ropes barriers in the stair
Fixing somes small col issue
Minor details
The LUX nightclub + penthouse [Release][MLO] The LUX nightclub + penthouse
Audi car dealer [Release] [MLO] Audi car dealer
MRPD Rowpunk [Release] MRPD Rowpunk
Cyberpunk Extended version [Release] Cyberpunk Extended version
Cyberpunk Appartement [Release] Cyberpunk Appartement
Mosley Auto [Release]Mosley Auto
Pillbox Sci fi [Release]Mosley Auto
Appartment modular [Release]Appartment modular
Airport LSIA [Release]LSIA
Nft Gallery [Release]Nft Gallery
GunShop [Release]Gunshop
| | |
| --- | --- |
| Code is accessible | No ( YTD/FEW YDR) |
| Subscription-based | No |
| Lines (approximately) | n/a |
| Requirements | Last gamebuild |
| Support | Yes |