This version is now outdated. Head on over to the new topic to find an updated post!
.
.
.
.
.
.
What exactly is the "ContextMenu" and what can you do with it?
ContextMenu is a script that allows you to create your own menus for any kind of purpose. It does nothing by itself.
You hold a button and your cursor appears on the screen. You can then click on any object and open specific menus for specific objects. This is kind of like your default rightclick menu in every other application.
E.g. clicking on a player can have a completely different menu than clicking on a vehicle.
An example of what can be done with this script can be found in this video: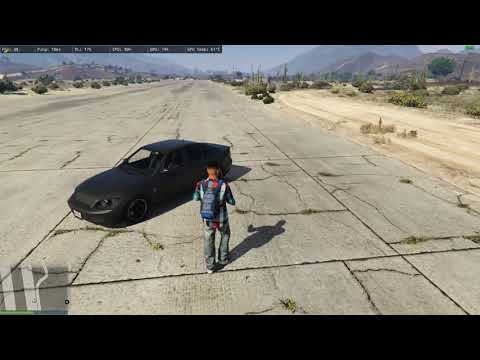 Check out the "Advanced Vehicle Interaction" Script that is using this menu.
Features
Create custom menus using LUA.
Menu items include:

TextItem: Just has text and can be clicked.
CheckboxItem: Has a text and a checkbox that can be checked.
SubmenuItem: Automatically created when creating a submenu to a menu.
Separator: Just a separator line to group items together.
More to come depending on demand.

Use custom sprites on the right side of an item.
Fully customizable with width, height and colors (background, highlighted background, text, highlighted text, sprite, menu border, separator lines).
Includes the full source code.
Compatible with basically everything? Let me know if you find any issues!
Performance
The script itself draws no performance at all.
When you have created your own menu, the performance depends on the amount of items that are currently displayed on the screen.
The Client side performance of the "Advanced Vehicle Interaction" menu is around 0.25ms when the main menu is shown.
FAQ
Where can I get this script?
Is this still WIP and will it be expanded upon?
Yes, this script is very much a work-in-progress project.
A lot of things will be added and changed throughout this process.
I'll try to keep updates as compatible as possible, but new versions might break backwards compatibility here or there.
If you have any suggestions on changes or find features missing, just let me know and I'll see what is possible and can be done.
How can I create a custom menu?
The documentation is currently WIP and not yet accessible. You can however take a look at the example and try and figure it out for yourself. It is not difficult!
Known Issues
Resolutions wider than 21:9 will cause dislocation problems of the cursor and menu. This issue is being worked on.
Controller support is not working as of now.
Patchnotes
Open Me

Update (v1.1):

Breaking change: removed Process() function (example updated to reflect this change)
Added more functions to the MenuPool:

OnOpenMenu: gets called, when the menu should open
OnAltFunction: gets called, when alt button is clicked
OnMouseOver: gets called while the button for the menu is held

Added TextItem: No functionality, just text.
Added camera rotation when touching the screen edge with the mouse (can be turned off).
Renamed variable "opacity" to "alpha" in all instances.
Renamed variable "text" from Text class to "title".