Hello! I'm brand new to gta rp, I'm a girl and I'd love somewhere welcoming of very beginner role players!
ImmerCity is welcoming with open arms to new players! Most of what you need to know is documented on our Discord, but our players are more than helpful as well! We have a few girls on the server who I'm sure would love to have another join them!
CHEESEBURGER#8998 hit me up on discord would like to have you over at Devoted RP.
Hey, my name is Clark, I'm the owner of Horizon Roleplay! We are always looking for new members and new staff! If you want to check us out, go for it! We welcome players of all skill levels!
Hello,
If you're still looking for a community to join, check out FreshStart Roleplay! We are run by two, Long-Term Experienced FiveM Members with backgrounds in communities such as DoJRP.
Join our discord here and we can get you started: FreshStart Roleplay Fan Server
Hey I'm part of a community that loves to teach new RPers! We are an economy based server. We are low pop but with great RP. We love having community events and meeting new people. You should check us out if you haven't found a community yet

I'm a fellow female as well and had a hard time finding a server that fit me and this one fits me perfectly. We have something in the city that fits everyone.
Hello Breann,
Firstly, welcome to the FiveM Roleplay Community! We hope you enjoy the experience.
I would like to introduce the Department of Public Justice we are a Grand Theft Auto roleplay community that commenced operations on January 1st 2017, approaching our 5th anniversary, dedicated to civilians, Police, Fire/Ambulance and Dispatch roleplay.
We have a dedicated support network within our Community, these members are available to provide support in a variety of fields from but not limited to; Recruitment, Training and Technical Support. These members fill the ranks of our Civilian Operations, Police Service and Fire/Ambulance Services.
Our FiveM Advert

Seeking a professional evolving Grand Theft Auto roleplay experience? Becoming annoyed with the commonly accepted mediocre themed "scenario-based" experience?

Tired of consistently being engaged by the Worlds Most Wanted? Who possess arms (Firearms) that would make Uncle Sam jealous? Then apply to become a San Andreas State Trooper today where we deal with more than your average firearm!

You. Civilian. Sick of Law Enforcement Officials trumping up charges? Tired of dealing with overcompensating Troopers with an authority problem? Then apply to become a Civilian today, where we deal with more than your average LEO!

The culmination of our product is an experience that you won't be forgetting anytime soon! Whether it's experienced LEOs or competent Civilians, we've got you covered! Apply today at www.DoPJRP.com!
If you have any questions, queries, or doubtful points please reach out without hesitation here. Interested? Come join our Discord and speak to our team about the process.
Our Links
Our Discord
Official Website
Official Facebook Page
Official DoPJRP Instagram
Promotional Video - San Andreas State Police Mini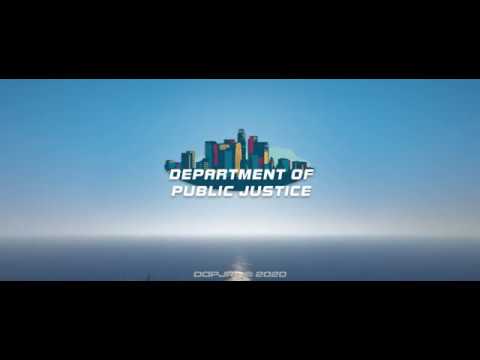 Thank you,
Department of Public Justice
Hi, we are always looking for new members in our community. I would be happy to help you learn our ways on how to play. Here's our forum post with more info on the server.