THIS AD WILL BE UPDATED SOON AS WEVE MADE SOME CHANGES TO THE SERVER
---
Texas State Roleplay | Website | Discord | Semi-Whitelisted Roleplay
---
Texas State Roleplay (TSRP)
Texas State Roleplay is not your average FiveM server where you see all the fun and resources poured into one department (LEO). We offer immersive roleplay, sub-divisions, and promotional structures to every single department.
We believe that in order for a server to succeed, every department matters - including the civilian department. Every department deserves to bond together well, form perfect chemistry among each other and create the best world in roleplay ever seen.
Let's face it, most FiveM servers have access to similar scripts that they put on their servers. It's not scripts that make a server awesome (which by the way, we have a lot of amazing scripts), it's how we integrate those scripts with members within the server.
Server/Discord Features:
Full Discord API Integration
vMenu Integration
Sonoran Server CAD
EUP (Custom Texas EUP)
Our Exclusive 'Elements Club' Program
Server Optimization to use the least streaming memory possible, and much much more.
Department Information:
TSRP - Emergency Services
In order to qualify for a department head position, you must be 18+ with verified/proof of experience.
Houston Police Department
Harris County Sheriffs' Office
Texas Highway Patrol
Houston Fire Department
Houston Communications
---
TSRP - Civilian Operations:
Balanced priority guidelines to ensure realistic and creative roleplay scenarios.
Advanced CAD/MDT system to create, modify and maintain your civilian characters.
Civilian vehicle fleet with custom models and eup's.
---
TSRP - Recruitment Information:
Age Requirement: 15+ (Mature) - Exceptions can be made.
Must be mature and willing to learn!
Must be able to run FiveM - Unless Dispatch
What makes Texas State Roleplay different from other servers?
Essentially, we listen to our community and we work upon issues to be improved upon. Not even server related things we still help our community out with. Our goal here is to have a safe, chill and happy environment for everyone to come hangout and roleplay in a mature way.
We have integrated Sonoran Radio within our server for LEO/Fire communications to enhance the realism within the server with radio communications.
---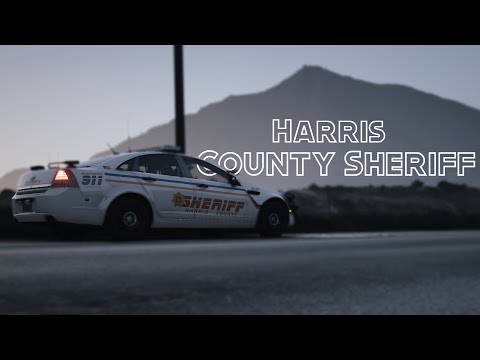 Step up to Texas State Roleplay! Apply today!