Story RP | HARD
| NoPixel like | Coming

! Looking for staff

, Heads of Factions and players

that would like to get involved!
Discord: http://Discord.StoryRP.net
You can also DM me on discord: Bobby#0911
Website: https://storyrp.net Email: [email protected]
Story RP your future GTA V FIVEM RP Server!
We are now officially LAUNCHED! (STATUS UPDATE ! AS OF 5/27/2021)
We are a team of founders that have a vast amount of Hard Roleplay experience (all together 10000+ hrs) and are big fans of the phenomenon. We have a passion for quality roleplay and we know what tools you need to be able to enjoy and provide quality roleplay for the community. We've managed to experience gameplay on all major US Servers like NoPixel, Subversion RP, Legacy RP, BackStory, Highlife and many others and we feel that there is room for something even better a closer to real-life experience and closer to a level of Serious RP. Having that experience and being a part of those communities made us aware of the needs and the requests of the community and our goal is to listen closely to the voice of the Community and we plan to have as much as possible weekly community meetings and look closely to the suggestion section in our discord!
Check out some of these video if you are interested in some of our features.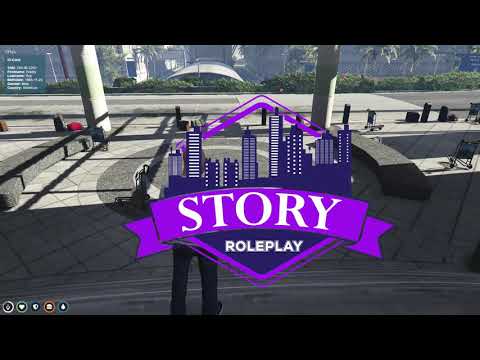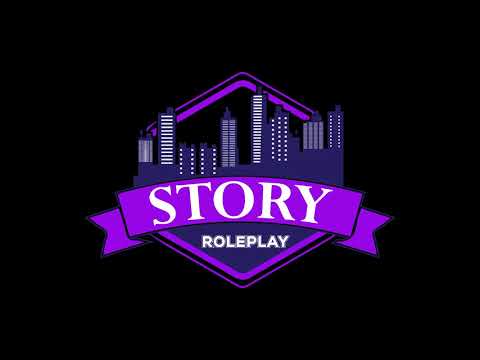 This is a video about our banking system. It's a nice one, be careful to keep your pin code not a generic one like 1234 or let others know of it, otherwise if they rob you of your card, they can get money out of your checking account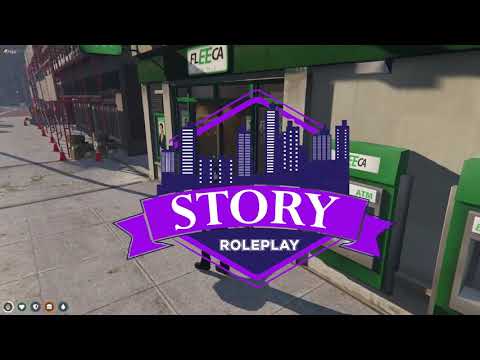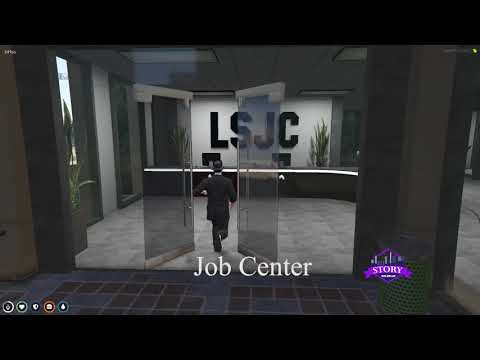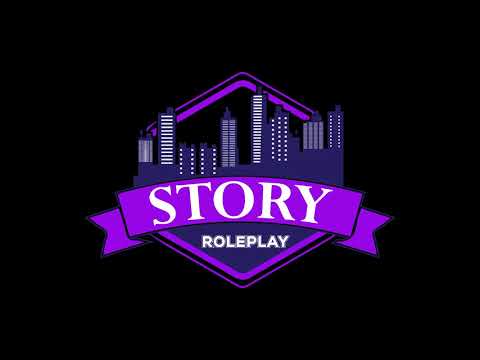 Make sure you check the comment section for more pictures of jobs/features of our server!
Our team is formed mainly, so far, from 3 founders.
One of them is me (Bobby) and I bring to the table thousands of hours of playtime on HardRP servers and on major US servers with good quality of roleplay and also Admin/Moderator experience for more than a few years on a Seroius RP server. I will be the one in charge of communicating with you "Our Community" and making sure you are deeply satisfied with our service. I am also in charge of the finances because everything in this life has a price and in order to enjoy quality services and to provide the best experience for you, finances, budgeting and money are important.
Fujy is the main developer of our project. Having years of experience in developing scripts and implementing them on other FIVEM servers he is the key of having everything you wanted from a FIVEM server and beyond that. He also has many hours of Serious RP game-play and Management experience. He is the kind of guy that is not easily pleased and he does not stop until himself believes everything is perfect and working as intended.
Tony is also a part of the Founders, he is coming to the table as well with thousands of hours of Hard RP experience and has been Head Administrator for another server for a long time. He will also help along with development and he is also the reason we will have LEO cars with custom livery's, custom colored and logo's EUP and many other customization's.
Why did I share all of these? Because we always need help! We can always use somebody to help with our development, graphics design, we are also looking for staff members with experience and the most important we are looking to build our community ahead of the Big Launch! So if you think you are interested don't be afraid and have a talk with us. Maybe you're going to like us or our ideas, let's put them to good use together!
Also we in the same time we do not want to put pressure on you, we are not actors and we don't except for people to RP at a 10/10 level, there must always be a place in our community for people who don't know everything and wish to learn, we as in the founders have over 10000+ hours of FiveM experience between us but we're not all-knowing, we know that in a vast area as in RP you can always learn something new, we don't expect you to know everything, but instead, we expect one thing from you, to understand that WINNING it's not the most important thing in the city, that you would rather lose with honor and in a quality roleplay environment instead of win by any means necessary.
Story Role Play Features and Ideas
The Staff and our Goals
StoryRP is looking for staff members with experience and with the will and passion to build a great and mature Community! We are looking forward to staff members that think alike and that can go the extra mile to serve the community.
We are looking for StoryRP to be more than a server, it's a place to relax and enjoy beautiful things after a hard day at work/school/etc. that's been said please leave all your real-life problems at the entrance, you will become someone new, someone, special!
Whitelist: We are looking forward to introducing a revolutionary whitelist idea. We do not want to have an age limit because everybody grows up and matures at different ages. Also with the classical way of the whitelist process lazy people look online for ideas and then just copy+paste in the application.
Whitelist Interviews: this is one of the reasons we announce and advertise so soon. We want to build the community before hand and we would like to have the whitelist based on interviews. That takes time and effort and we would like to be able to interview everybody with no rush and pressure and also we would like to give you guys the opportunity to interview us as a team. Maybe we won't be the best fit for you and maybe you won't be the best fit for us, but what better way of doing that then have a nice conversation about this phenomenon that connects us together?
Some of the StoryRP features:
Jobs and Economy
Very balanced economy - we think for example the legal jobs to be pretty balanced in a way that of course gets close to reality but in the same time to give you the option to choose a job by preference and not having all the players doing the same job just because gets paid more than the others.
We want to encourage players to choose a job that encourages roleplay and human interaction rather than deliver packages for amazon by yourself. That would be an option as well but we encourage you to be part of a faction and do roleplay and make money as a bonus instead of focusing on making money. That being said on top of here is a list of factions that we are going to implement and we would like to offer:
Law Enforcement and Medic Career
Dinasty8 (Realtors) - Yes somebody will give you a tour and show you houses for a commission and they would make sure that you are satisfied with your purchase.
Taxi Faction ( if you want to do it on your own you can be an Uber driver we will have that available as well ) but we want to have a faction of Taxi and the drivers will be the ones who knows all the "city secrets" and gives you all the connections you need as you come in the city for the first time.
Interior designer faction - most of our housing, except the motels and VIP houses are going to be empty you will need to hire and pay an interior designer if you want to furnish your brand new house in the city.
Mechanics are going to be a faction as well. They would have an hourly salary on top of the money they would make from repairs / tuning.
PDM would also be a faction with 3 different sections and locations. Used, New (Regular PDM), Luxury
DMV faction that will license the drivers in an RP way. You will have to, like in real life, to schedule an exam with the DMV in order to get your license and pass a written as well as a behind the wheel exam.
Another way of making money in the city is going to be through the illegal jobs/heists. We will have available a multitude of illegal jobs, and heists like being able to rob all convenience stores, banks, houses, jewelry, even ATMs with some proper tools. We plan to also have available some more exquisite heists like Yacht heist, Warehouse Heist, Armored truck Heist and many more.
Another important feature will be the availability of having Official Gangs. What does that mean ? We will provide a custom location as headquarters of your liking with stashes for the entire crew and also the society system so you can add people in your own crew and even give them certain paydays according to to ranks configured as you request.
Also the Official gangs will have the option to call a certain arms dealer that will deliver them weapons at discounted prices. The reason we want to offer these options and discounts for official gangs is that we are trying to offer a good advantage to gangs and to encourage the kind of player that has the inclination to break the rules to join a Gang rather than group up with another random civilian to rob banks, heists etc.
Other Unique Features and & Assets
Unique Whitelist process (a short written application than an voice interview with staff members)

Multi-Character system

Custom Map Modifications for a lot of locations like: Mazebank, Pillbox Hospital, Cityhall, MRPD, Taxi,

Custom LSPD & Sheriffs vehicles

Custom Emergency Medical Services vehicles

Custom civilian vehicles

Custom Weapons & Possibility to craft certain weapons

Crafting system

Communication Options and other Interactions

Mumble Radio [with Distance interaction, Radio with blocked EMS and Police frequencies.]

NoPixel like Menu but customized to our liking

Custom Phone

Best character creation system

Vehicle lock system [Givekeys, Lock Pick, etc]
Customizations
Persistent Garage - vehicles will be damaged as you take them out if you had them damaged before storing them. You will only be able to take out the vehicles from the same garage location you store them but you will also be able to have them moved to a location of your choice but with a wait timer and a certain fee.

Persistent Cars - vehicles will stay where you park them until server restart even if you log out.

Entity Persistence [Vehicles & Players]

Dead bodies are synced across all clients, no problems with invisible bodys for EMS and other players.

Optimized weapons and restricted for general public to only a few

Anti-cheat system
Miscellaneous
Custom animated system

Society salary system with boss option and set salaries from a pool.

Hunger - Water - Stress system

Bike / Scooter / Car rental system.

Being able to receive medical care from hospitals but also from "unconventional" hospitals
Again if you feel like this is a good idea feel free to contact us in any way.
Discord: http://Discord.StoryRP.net
You can also add me and DM me on discord: Bobby#0911
Website: https://storyrp.net Email: [email protected]