Introducing Pillbox Hospital, completely redesigned with a modern and spacious layout.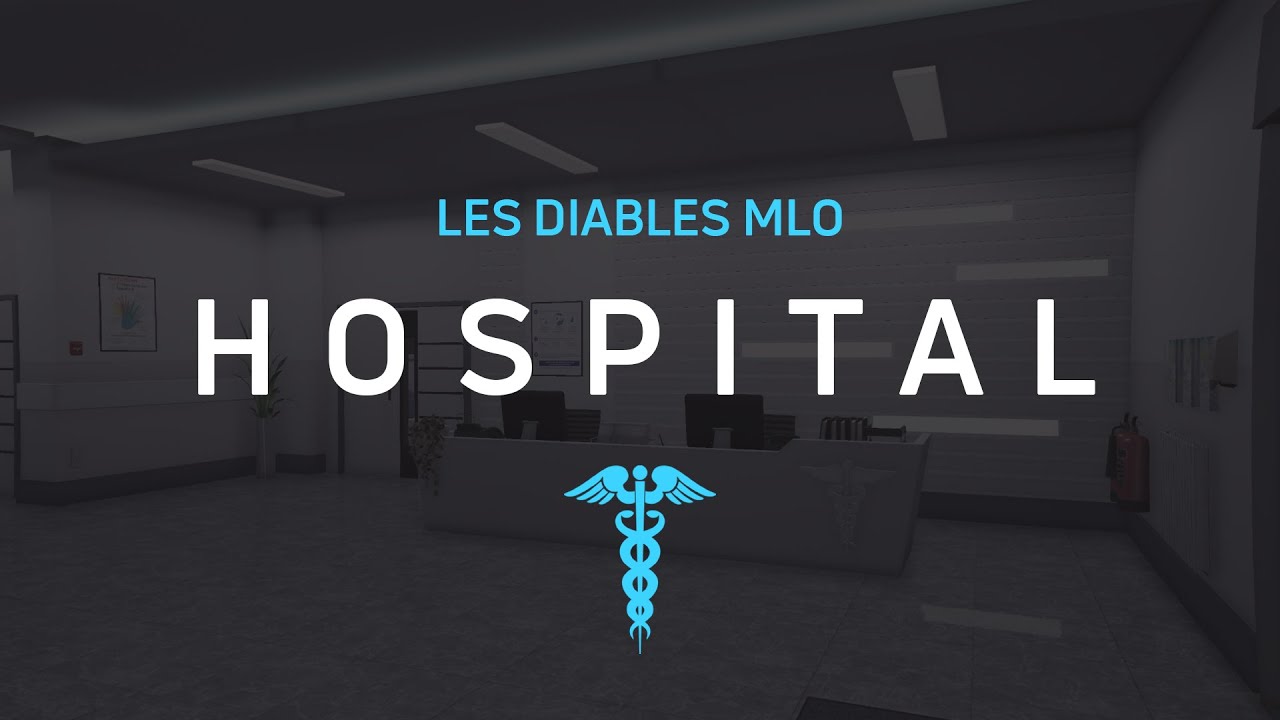 Here are the available rooms for Version 1.0.0 :
Reception
1 Cafeteria
1 Chief's Office
1 Staff Cafeteria
2 Consultation Rooms
1 Rehabilitation Room
1 Men's Restroom
1 Women's Restroom with Baby Change Facility
1 Cloakroom
1 MRI Room
1 MRI Monitoring Room
1 Radio Room
1 Radio Monitoring Room
2 Operating Rooms
1 Morgue
1 Asylum Room
1 Dentist Room
1 Bedroom with 1 Bed
1 Bedroom with 2 Beds
1 Bedroom with 5 Beds
1 Meeting Room
1 Laboratory
1 Archives Room
Please note that this is Version 1.0.0 of the hospital. If you encounter any bugs or issues, please open a ticket on Discord, and we will strive to resolve them promptly.
PHOTOS :
Lien
VERSION 2.0 :
We are currently preparing Version 2, which will be completely free and include:
1 Garage
1 Third Floor with Pediatrics
Exterior Improvements
And much more…
SCRIPT :
We provide a script along with the MLO that allows you to:
Operate the MRI machine
Operate the radio equipment
Control from the control room
Push the beds
Hold the IV drips
Wash your hands
Take a shower
The script is fully customizable, allowing you to enable or disable specific options according to your preferences.
Please note that the script is designed to work exclusively with the following resources:
ox_target
qtarget
qb-target
Custom
It is important to emphasize that the script is ONLY compatible with our MLO.
PERFORMANCES :
We are thrilled to announce that the Pillbox Hospital MLO is now fully optimized for FPS performance. With an RTX 3070 graphics card, playing on ultra settings and utilizing the NVE graphical mod, you can expect a smooth gaming experience with FPS ranging between 100 and 180. Enjoy the stunning visuals and immersive gameplay that our optimized MLO delivers. Upgrade your hospital experience today!
IMPORTANTS INFORMATIONS :
After the purchase of the MLO, no refunds will be accepted. Therefore, we kindly remind you to exercise caution when making the purchase. Before proceeding, please take the time to evaluate your needs and ensure that you are selecting the right product. It is important to note that once the resources have been transferred to you, we will be unable to provide refunds or revoke them.
Price : 80euros (VAT include)
Tebex : Les Diables | MLO (tebex.io)
UPDATES :
Patch 1.0.1 - Patch Day One

Patch 1.0.1 - Patch Day One

+ Fix
Fixed the disappearing chairs
Resolved collisions in the laboratory and archive room
Adjusted the baseboards in the Asylum room
Fixed the occasional disappearing structure when rotating the view in the morgue, asylum room, and top floor
Resolved the basement door flag
Fixed door misalignments in the laboratory and archive room
Fixed light changes when entering and exiting the MLO

+ Delete
Removed prop sounds

+ Added
QTarget support added [Script]
| | |
| --- | --- |
| Code is accessible | YTD / Config.lua / Locale.lua / Client.lua for target options |
| Subscription-based | No |
| Lines (approximately) | Script : 1000 |
| Requirements | MLO : Last Build / Script : ox_target / qb_target / qtarget / custom |
| Support | Yes |