Looking for good server for RP
Where are you situated? I have a server but we are based in South Africa
Hey there! S1RP is a new community that is small yet dedicated to delivering amazing RP, we are fully California Based and I recommend you give us a shot! Check out more info about us by clicking here.
Check Midnight City Roleplay out here:
Midnight City Roleplay
Midnight City Roleplay has a fresh new opportunity to come back to FiveM better and stronger than ever before. Our mission statement is to provide you, the player, a life-like and professional experience while being able to enjoy quality roleplay with friends!
LOOKING FOR ACTIVE; WELL EXPERIENCED STAFF MEMBERS
━━━━━━━━━━
We offer a wide variety of cool custom content such as
Custom Radio Script
Custom Framework
Framework Integration with CAD
Custom Civilian Cars
Media Team Members
Daily Patrols
Serious Roleplay
Events
Active Members
Fast Growing Community
Helpful Community
Active Fire Department
Civilian Owned Businesses
Tech Support
Weazel News Website
And much more!
━━━━━━━━━━
About the Directors and Head Administration
Midnight City Roleplay is under the Direction of 2 individuals. Brian, and Alex. Brian and Alex have had previous experience running multiple communities on different platforms. They have come together and started Midnight City Roleplay.
Unlike other communities, Brian and Alex are great working as a team. The Directors hand picked all Head Administration a part of Midnight City Roleplay. All Staff members consider all options, they listen to feedback given by community members. If there isn't a superb Staff Team, there isn't members, which means there is no server.
━━━━━━━━━━
Website: https://mcrpfivem.com/
Discord: Midnight City Roleplay | Fan Discord
Photo Gallery: Gallery - Midnight City Roleplay
Weazel News Website: https://news.mcrpfivem.com/
Trailer: Midnight City Roleplay Server Promotional Video (Whitelisted FiveM) | 2022 - YouTube
Hello Red!
I would like to introduce the Department of Public Justice are a small but dedicated Grand Theft Auto roleplay community that commenced operations on January 1st 2017. We are dedicated to realistic, professional, and authentic Police, Civilian, Fire and Emergency Services roleplay.
Members of our community come from around the world to enjoy our serious and organized gameplay in addition to the great GTA community we have built.
We have a dedicated support network within our Community, these members are available to provide support in a variety of fields from but not limited to; Recruitment, Training and Technical Support. These members fill the ranks of our Civilian Operations, Police Service and Fire/Ambulance Services.
We are eager to hear from you! Best of luck searching
Our FiveM Advert

Seeking a professional evolving Grand Theft Auto roleplay experience? Becoming annoyed with the commonly accepted mediocre themed "scenario-based" experience?

Tired of consistently being engaged by the Worlds Most Wanted? Who possess arms (Firearms) that would make Uncle Sam jealous? Then apply to become a San Andreas State Trooper today where we deal with more than your average firearm!

You. Civilian. Sick of Law Enforcement Officials trumping up charges? Tired of dealing with overcompensating Troopers with an authority problem? Then apply to become a Civilian today, where we deal with more than your average LEO!

The culmination of our product is an experience that you won't be forgetting anytime soon! Whether it's experienced LEOs or competent Civilians, we've got you covered! Apply today at www.DoPJRP.com!
If you have any questions, queries, or doubtful points please reach out without hesitation here. Interested? Come join our Discord and speak to our team about the process.
Our Links
Our Discord
Official Website
Official Facebook Page
Official DoPJRP Instagram
Promotional Video - San Andreas State Police Mini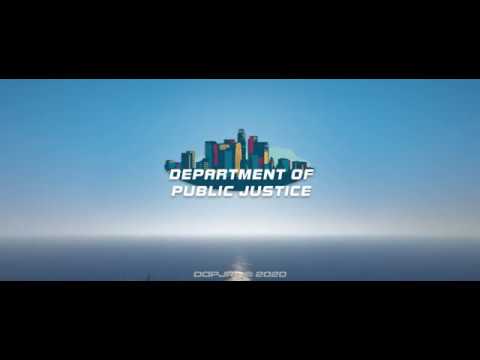 Thank you,
Department of Public Justice
Hey, Hillwood City is a amazing community to check out. Although the server isn't officially released there is high hopes for that server. They are in need of many whitelisted jobs, staff, and much more. Hillwood City RP
Come check us out at Gang Haven Role Play!
We are currently HIRING !!! STAFF, POLICE & EMS of ALL RANKS!!!
Fourm Link : GHRP FORUM LINK
Thanks for giving us the oppurtunity, We look forward to seeing you in the city !
Hello,
If you're still looking for a community to join, check out FreshStart Roleplay! We are run by two, Long-Term Experienced FiveM Members with backgrounds in communities such as DoJRP.
FreshStart Roleplay is a server that, after gaining full membership, I can promise you that it'll be worth your time. Our community is like a brotherhood. We look after each other and for us, it's not just a server, it's a community where everyone feels comfortable and everyone gets along.
Join our discord here and we can get you started: FreshStart Roleplay Fan Server
Howdy! Project Life is a very realistic, immersive roleplay server that provides excellent support to the community! Feel free to head over and check us out !
With inspiration from many of the top servers, we bring many features you already know and love, as well we have many new ones.
Our goal is to provide you with an extremely immersive, professional roleplay experience for both new, and experienced players.
Why choose us?
Whitelisted Jobs: Police, EMS, Car Dealer, Mechanic, Lawyer, Judge, Burgershot, LS Pizza
Legal Jobs: Sanitation, Truck Driving, Taxi, Hot Dog Sales, Builder, Coffee Shop, and MORE!
Diamond Casino: Blackjack & Roulette
Drug Collecting, Processing, Crafting, Selling, & Corner Selling
Black Market That Changes Locations
Robberies: Banks, Stores, Trucks, Jewelry, Houses and Others That Are Found In Roleplay
Gangs /w The Opportunity To Become Whitelisted (Have a gang bank account, ability to purchase a gang location, etc)
130+ Custom Vehicles by PLOK
Car Financing
Item Crafting /w Leveling System
Great Phone With Camera/Gallery/Twitter
Street Racing(App)
Vehicle Boosting With Classes
Welcoming and Friendly Community
Extremely Motivated Developers Pushing Out Updates
MUCH MORE! Come find out!
We are always looking for dedicated members to join our whitelisted jobs. These jobs are the best in the city, offering tons of opportunity for promotions, and growth.
Even if you're new, it's a great way to meet new people in the city!
With MUCH more to come, we hope you come give us a shot, we think you'll have a hard time leaving!
We even have our first civil court case tomorrow. Come check it out!
https://discord.gg/KVwQ3V34?event=939408040795439124
Hey we are just about to launch! We are a qbcore server with money system housing jobs and much more! We would love if you checked us out! Great Lakes RP