We are a professional FiveM server centered around police roleplay. We have vMenu, 120+ custom developed civilian, fire, & police cars, non-ELS , custom in house developed EUP, Wraith Radar, London Studios scripts, Redrum scripts, Fire script, Sonoran CAD & much more! We have an application & training process for fire, police & civilians, as well as a whitelisted server. We also have a dedicated FivePD server, separate from our main RP server if you wish to patrol outside of dedicated patrol times!
Currently, we have 3 LEO departments. Those being "Fairmount City Police Department," "Fairmount County Sheriff's Office," & "San Andreas State Police." All 3 departments are different in their own ways, including interesting subdivisions such as SASP's Commercial Vehicle Enforcement, FCSO's Game Warden Division, & FCPD's Crime Suppression Unit. These are just 3 of the many subdivisions we have to offer. "San Andreas Fire Department" runs all fire, rescue, and medical calls for the State of San Andreas. All departments have a very large custom fleet with many vehicles to choose from.
Speaking of vehicles, every vehicle on our server has been optimized individually to eliminate texture loss and create less strain on your PC, while retaining high quality custom liveries and models!
We have also been fortunate enough to have been given a shout-out by FirstThirtyMinutes on YouTube, thanks to our very own extremely talented vehicle developer RangerZ!
(Link to video we were given a shout-out on)
Thanks for reading and we hope to see you on the server!
CURRENTLY LOOKING TO HEAVILY RECRUIT CIVS AND FIREFIGHTERS/EMT'S!
LEO DEPTS ARE REACHING MAXIMUM CAPACITY FOR THE AMOUNT OF CIVS
Server IP: play.sar-rp.com
FivePD IP: play.sar-rp.com:30122
TeamSpeak IP: ts.sar-rp.com
Website: sar-rp.com
Videos: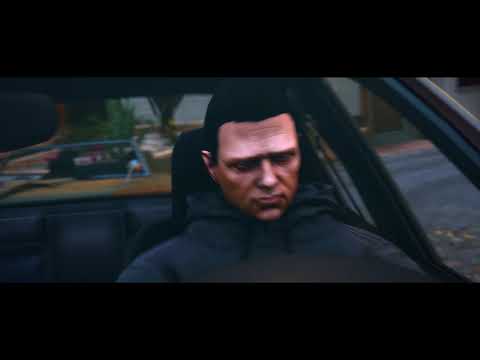 A little about me (the owner):
I was a real life state police dispatcher. I take realism seriously. I am very knowledgeable and passionate about police work & I have high standards for my officers & dispatchers. I want the police roleplay to be as close to real life as possible. If you feel that you fit in, come join us!
We typically patrol every day @ 6:30 EST.
Now for some pictures of our wonderful vehicle fleet!: