Playing blackjack game in FiveM with your friends or other players in your world, using casino chips items and easy configs, add more tables…this resource written for iCore.
Features:
Configurable, don't limit tables or players.
Min, max bet per tables.
Occupied chair detected.
Using casino chips for betting.
Using key press functions, feel free when enjoy the game.
Have notification, countdown alert per action.
Player can stand, hit, double bet for playing round. (Insurance bet for dealer blackjack will be added soon).
Optimized, benchmark coreis: 0.00ms when idle, 0.02-0.03ms when dealer playing animations.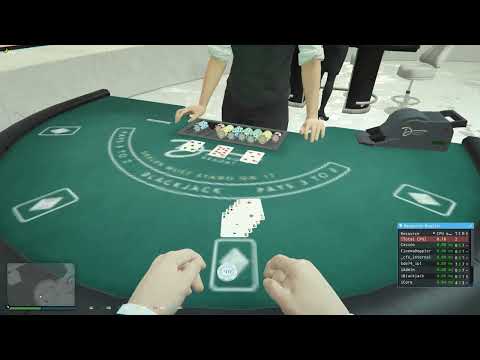 iBlackjack:
| | |
| --- | --- |
| Code is accessible | No , Configurable |
| Subscription-based | Yes/No |
| Lines (approximately) | 1100 |
| Requirements | iCore |
| Support | Yes |