enc0ded's Forklift Trailer Mod
A clientside mod that enables trailers to have attachable forklifts and load pallets. This mod is intended to be incorporated into other mods, like my ESX-Forklift-Delivery Mod.
Features
Detachable forklift, loadable pallets and products.
Works with any truck, trailer and forklift.
Highly configurable, add any game object to pallets, apply different traits to each product category.
30+ default pallet products presets.
7 Product categories: Commercial, Construction, Church, Farming, Industry, Military and Security.
Many export functions and events that control mod functionality.
Object oriented code base: easily modded.
Performant: >0.01ms if not interacting with trailer or forklift.
Demo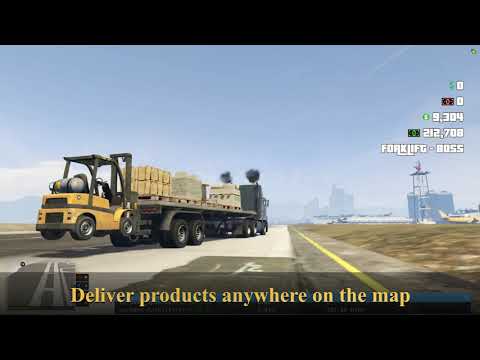 Price
$18.00 + fees/taxes
If you purchase my ESX-Forklift-Delivery Mod this mod is included for FREE.