Modified New Healing/Revive System
Hello, If You Find Any problem Regarding This Script Feel Free To Contact in Post
This is Optimized Script With Multiple Combinations Of Codes. Best Alternative
Dependencies
Mythic Notify > GitHub - FlawwsX/mythic_notify: This is the most latest version of mythic notifications, before being taken down.
Features
Automaticly Injured When Fell From height Or Have Less Health Then You Must Have To Go To The Hospital For Checkin. With Check-in Health And Injures Can Also Restores. Dead Player Can Also Revives Himself From Here. No Need To Run Extra Scripts. New Check-in System
Config
Easy To Config
You Can Find Many Options in Config.lua
Usage
Download The Script From Below
Place it To Your Resources Folder
Type start esx-Draco-Hospital in You Server.cfg
Run The Server And Enjoy!!
Video Link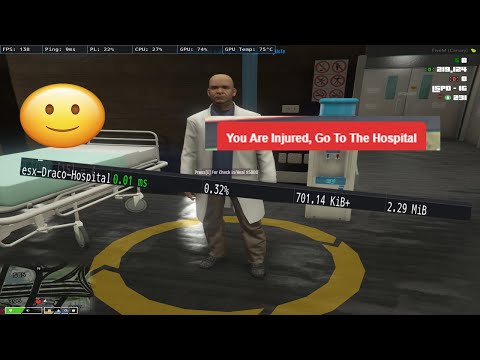 ScreenShots

Download Link