Are you looking for an exciting and customizable job script for your FiveM server? Look no further than our brand new Civilian Job Script!
With this script, you can create an unlimited number of delivery jobs, both legal and illegal, and offer your players a thrilling and fast-paced gameplay experience. The script features two exciting jobs - Zomato and Pizza delivery - which players can choose from by requesting a job from a friendly pedestrian. Once they accept the job, they will have to deliver the food to the given address within a set time limit, while avoiding obstacles and dealing with unpredictable situations. The more jobs they complete, the higher their XP will grow, and the more payout they will receive!
In addition, we have added a unique money laundering feature for marked bills and cash rolls, allowing players to clean their dirty money and turn it into legitimate income.
Here are the details of the script:
| | |
| --- | --- |
| Code is accessible | Yes |
| Subscription-based | No |
| Lines (approximately) | 500 lines |
| Requirements | FiveM Server |
| Support | Yes |
It comes with comprehensive documentation and quality support to ensure a smooth installation and gameplay experience.
So, what are you waiting for? Purchase the Civilian Job Script now and let your players experience the adrenaline rush of food delivery services, while making some serious money on the side!
Pricing: $13.99
Tebex - https://moon-scriptsstore.tebex.io/package/5650064
Screenshots:
Video Showcase: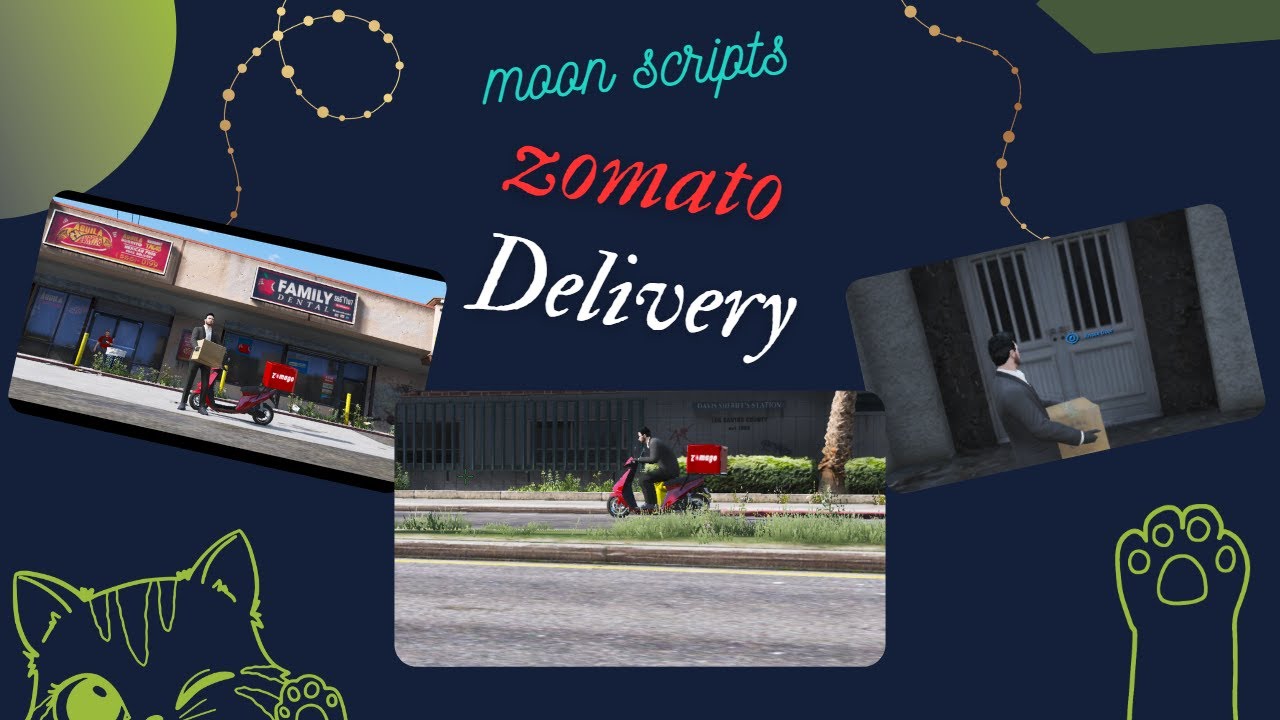 ---
Please feel free to contact us for any further questions or support. Thank you for considering our script!