Police Grappler - London Studios (Paid)
Police Grappler is a standalone police bumper with a built-in grappler, used to de-escalate high speed pursuits, bringing the target vehicle to a safe and effective stop by disabling their rear tyre and latching onto it.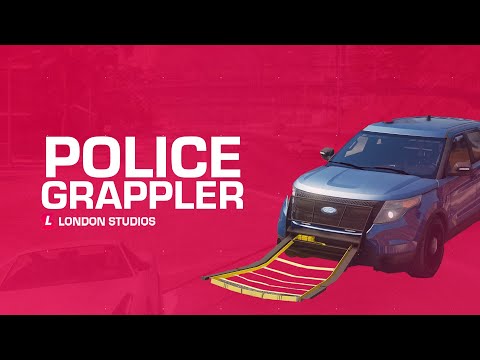 We've seen this be used by law enforcement in the US and wanted to replicate it in game. This will bring your police pursuits to a next level, enhancing role-play for your officers giving them the best experience!
Compatible with any server: Police Grappler works on any server including OneSync Infinity, OneSync and non-OneSync. The resource is standalone but also supports QB-Core, vRP and ESX straight out of the box.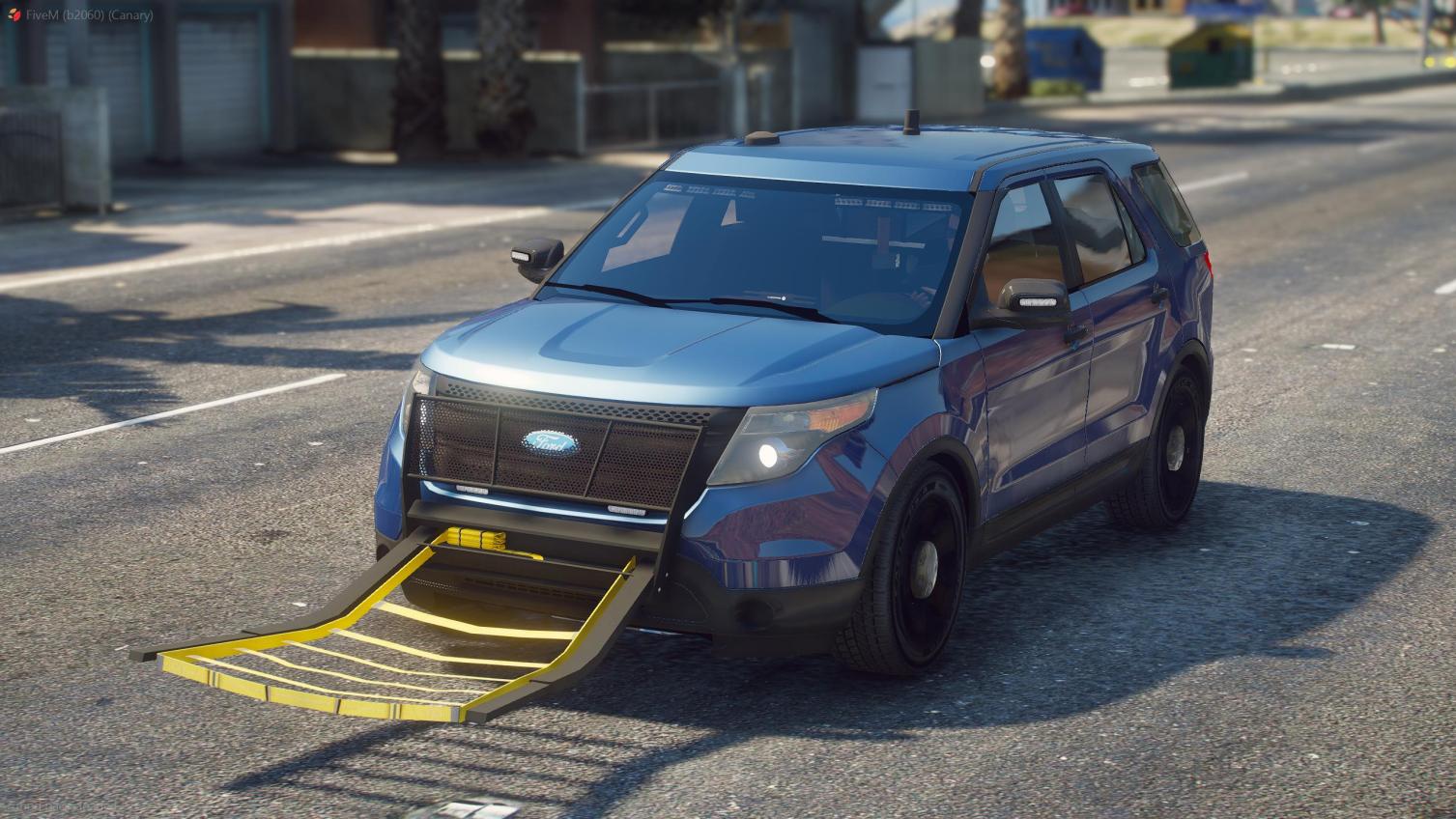 Full Features
Easily Deploy - After setting up the grappler, you can deploy it from inside the vehicle at the click of a button.
Effective Stop - The tool aims to disable the rear wheel of the target vehicle, latching onto it and bringing it to a safe and effective stop.
Reloading - Reloading is quick but each grappler is one time use, so you'll need to install a new one on the vehicle first, increasing realism!
Custom Props - We've had these props custom made for the resource, with realism in mind.
Highly Configurable - This resource is highly configurable and many aspects of the resource can be modified for your server.
Permissions - We've added support for QB-Core, ESX and vRP straight out of the box, along with standalone ace permissions as always!
Translations - You can easily translate the resource into another language for your community.
Discord Logging - Easily setup your webhook in the config file to allow Discord logging of everything related to the grappler.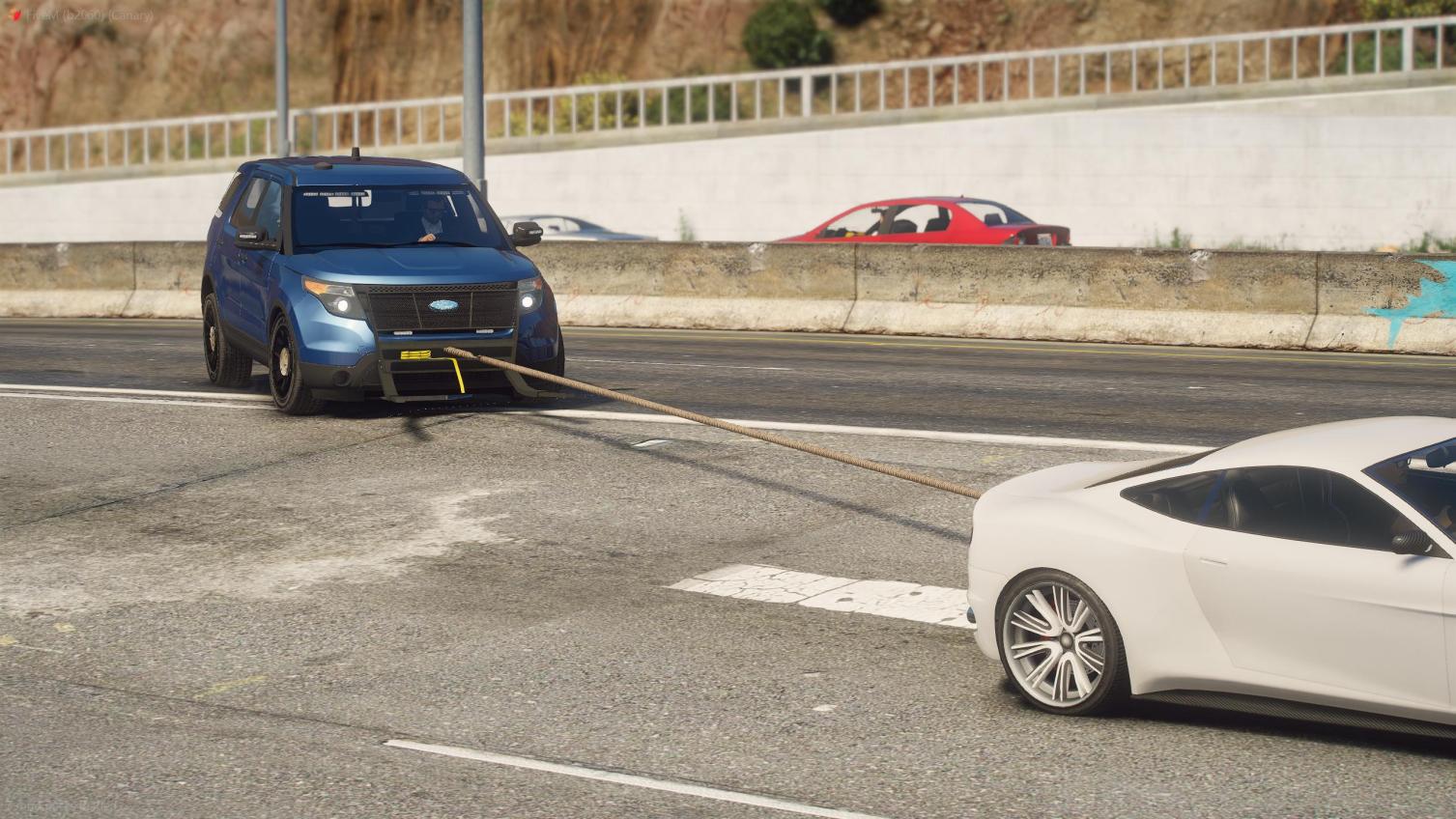 Purchase
To purchase the resource, head to our Tebex store here.
Test it out
Test out the resource on our test server. For more information on this, see our website here.
Documentation
Our documentation can be found here. We recommend all customers read this before using and even configuring the resource and it explains every step of the process. Please read this before contacting us with any problems.
This resource uses the FiveM Tebex Escrow system found here along with all of our other resources. Our documentation website has information on how to download and update resources from this system.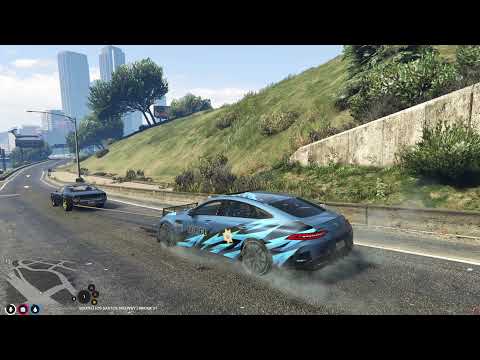 Support
London Studios are committed to ensuring high standard support is offered to all customers who have purchased this resource. Our support team will do our best to assist you, however in some circumstances we will be unable to assist, such as integrating it with a framework our support team may not be familiar.
We will respond to messages on the forum with requests for support.
Feedback
We appreciate feedback, bugs and suggestions related to Police Grappler and future plugins. We hope you enjoy using the resource and look forward to hearing from people and seeing videos/screenshots of the plugin in action!
Screenshots