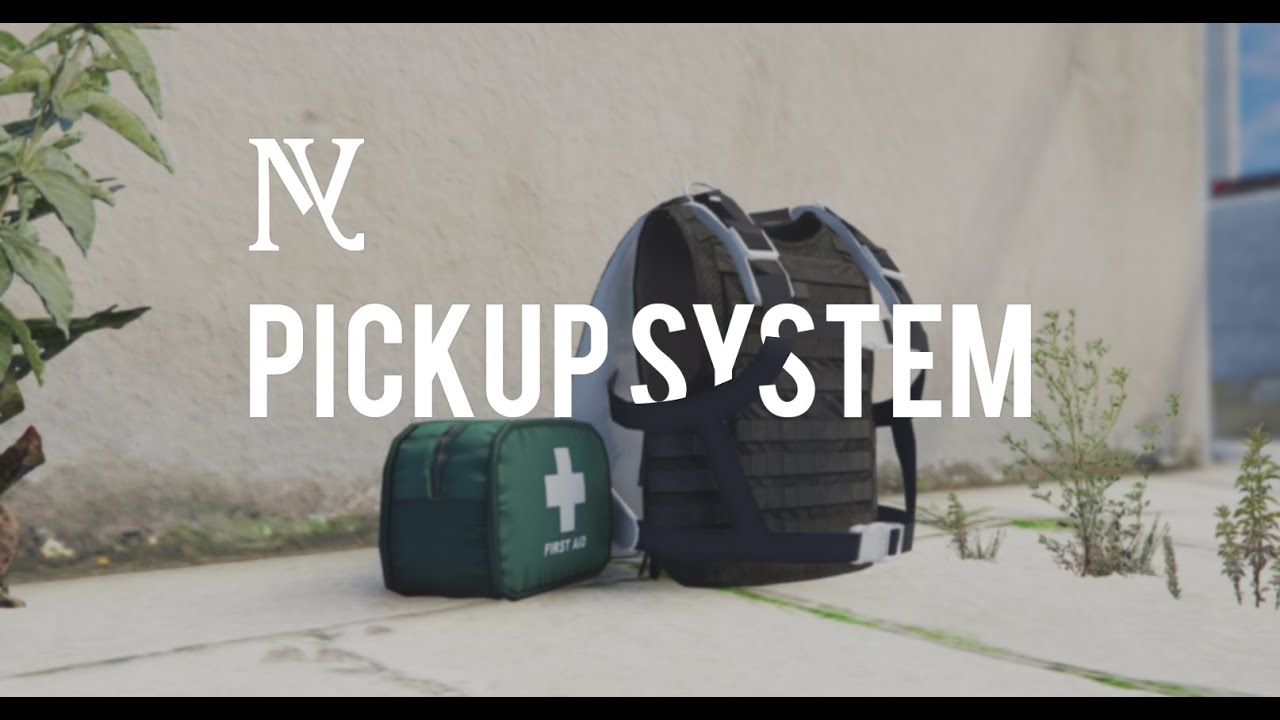 Our standalone resource is inspired by single-player gameplay and lets you pick up three specific types of objects from the ground: armor, parachutes, and healing bags. Each object gives you a reward: a parachute gives you a parachute, armor gives you armor, and a healing bag restores your health to its maximum level. With our resource, you don't have to search for these items anymore - instead, enjoy the convenience and rewards it offers. We showed a demo earlier to showcase the system's capabilities. For those who prefer not to view the preview, we've provided a list of features and dependencies below.
---
Purchase Here (Tebex) - You decide how much to pay
FEATURES
The resource's fully optimized, consuming 0.00 ms at idle.

You have the option to configure the spawn type, allowing you to choose whether you want to use it multiple times or just once.

The resource includes an automatic check event. If a key value is set to only allow the player to obtain it once and the player already has it, it will not appear again even if the player logs back into the server.

You have the ability to configure three different types of pickups, each with its own set of objects that can be selected by obtaining their hash ID.

You also have the option to set the rotation of the object, allowing you to adjust it to fit its surroundings.

You can configure as many objects as you want without worrying about any impact on server performance.
| | |
| --- | --- |
| Code is accessible | No |
| Subscription-based | No |
| Lines (approximately) | 170 |
| Requirements | N/A |
| Support | Yes |