Jailbreak script with escape tunnel map for role-play servers.
Important Information
This script may not work integrated with your jail system. We will help everyone who bought the script.
Preview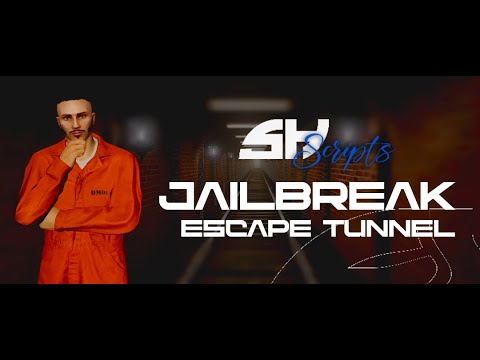 Screenshots
Features
Includes script and map.
Full optimized
Easy configuration
Supports QB & ESX
Easy configuration
You can translate any language you want via config.
Supports One Sync and One Sync Infinity
Configuration
Tebex (25$ + Tax)
SH Pack All-in-one (Monthly 15$)
Youtube Preview
Other Scripts
This script uses FiveM Escrow System.
Escape tunnel map fully encrypted. 2 files are encrypted in script-side, and it contains functions that you don't need to edit.
Credit
Escape tunnel created by @quadria.
| | |
| --- | --- |
| Code is accessible | No |
| Subscription-based | No |
| Lines (approximately) | +650 |
| Requirements | No |
| Support | Yes |