No Idle Cam
No Idle Cam allows players to disable the idle camera animation on foot and in vehicle, making RP scenarios, streaming on Twitch, or just general gameplay just a little more enjoyable.
I'm aware that there are other scripts available that do the same thing, however previously, my script was running in a loop.
One of the major things I wanted to tackle, was rather than disabling the camera all together server side, why not allow the player themselves, to control whether they want it on or not? Which has led me to KVS.
Using KVS, as long as the script remains as 'NoIdleCam', players can use the following commands in chat, in any server that runs this resource, to turn on or off the camera idling animations and save their preferences:
| Command: | Action: |
| --- | --- |
| /Idlecamon | deactivates the native |
| /idlecamoff | enables the native |
The neat thing about KVS is that, even if the player leaves the server and comes back tomorrow, a week, month or year from now, as long as they haven't deleted their FiveM files, their preferences will remain.
---
Installing:
Add to your resources folder or [Scripts] folder

Add start NoIdleCam to your server.cfg.
The resource must be named NoIdleCam for the kvs to work.
Toggle ON/OFF
In chat type /idlecamon to toggle it on, and /idlecamoff to turn it back off.
Enjoy
---
Screenshots:
---
Video Showcase & Installation
Thanks to BGHDDevelopment on YouTube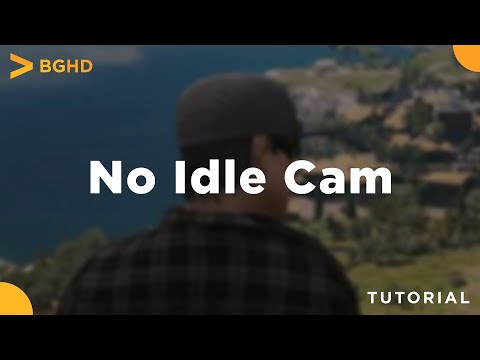 ---
Download :
---
Check out my other releases: