DiscordVehicleRestrictions
Documentation:
What is it?
DiscordVehiclesRestrictions is a Discord based vehicle restriction script. I have previously made a script like this in the past, but it was made when I was barely considered a FiveM script developer. Due to the sloppy code practices within that script, I decided to rewrite the script and include something at most people had inquired about within the old one: Inheritance.
Old Script:
Images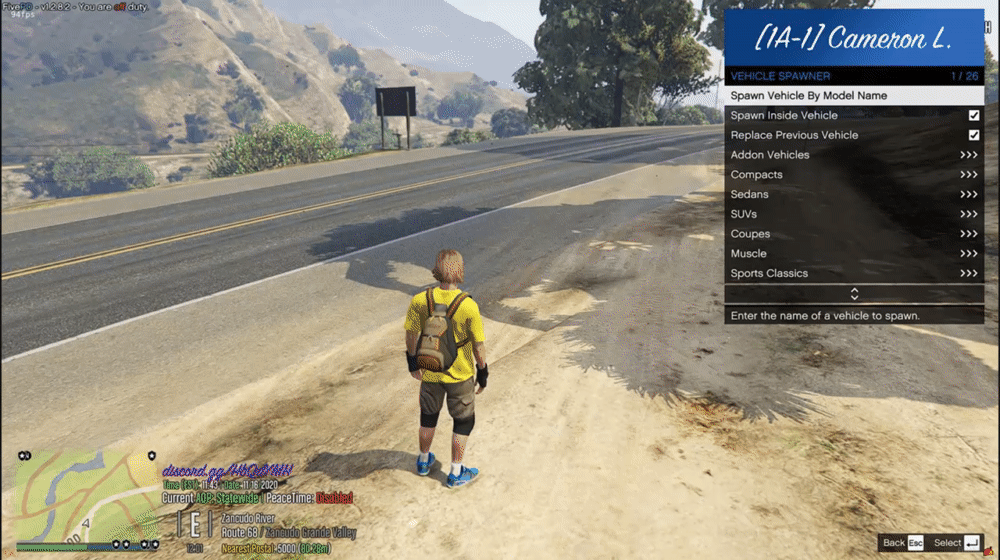 Configuration
It should be noted that for Config.Inheritances, the roleNames and roleIDs should match up with the ones specified in Config.VehicleRestrictions.

Also, inheritance only inherits the role groups listed. Inheriting RoleName2 which inherits RoleName1 would not be inherited for RoleName3.
Config = {
	RestrictedMessage = "~r~Restricted Vehicle Model.",
	InheritanceEnabled = false
}

Config.VehicleRestrictions = {
	['RoleName1 or ID'] = {
		"baller",
		"baller2",
		"baller3",
		"baller4"
	},
	['RoleName2 or ID2'] = {},
	['RoleName3 or ID3'] = {},
	['RoleName4 or ID4'] = {}
}

-- Requires Config.InheritanceEnabled to be = true
Config.Inheritances = {
	['RoleName2 or ID'] = {'RoleName1', 'RoleName3', 'RoleName4'},
    ['RoleName3'] = {'RoleName2'},
}

Example Configuration
Config = {
    RestrictedMessage = "~r~Restricted Vehicle Model.",
    InheritanceEnabled = true
}

Config.VehicleRestrictions = {
    ['Head_Admin'] = {
        "baller",
        "baller2",
        "baller3",
        "baller4",
    },
    ['Admin'] = {
        "dcd",
        "chr20",
    },
    ['Moderator'] = {
        "nf6",
        "foxsnt",
        "foxshelby",
        "gt63s",
        "fhauler",
        "rescue1",
        "um1",
        "um2",
        "um3",
        "um4",
        "um5",
        "um6",
        "um6",
        "riot",
    },
}

-- Requires Config.InheritanceEnabled to be = true
Config.Inheritances = {
    ['Head_Admin'] = {'Admin', 'Moderator'},
}

Thanks to @clewis329 for helping to test this, as well as providing the example configuration file
Download