___________________________________________________________________________
Terra Isles Roleplay Community
Est. 2017/01/01.
Official Website
Official Facebook Page
Official Public Relations Discord
Official Public Relations TeamSpeak
Not Applicable
___________________________________________________________________________
About our Community

Established on Sunday the 1st of January 2017 the Terra Isles Roleplay, formerly the Department of Public Justice (DoPJRP), embarked on a journey to provide the most authentic and professional roleplaying environment. Our Core Values are the bedrock of our gaming community, (Courage, Initiative, Integrity, Professionalism, Accountability, and Respect).

Courage: I am resilient and always act with integrity, moral and physical courage and encourage others to do the same. I am courageous in the Community and the public.

Initiative: I take action to improve myself continuously, my team and Community, not only on the In-Game but in all areas, all the time.

Integrity: Integrity is the display of truth, honesty and fairness that gains respect and trust from others.

Professionalism: Work together to identify and achieve common purposes and objectives, Build inclusive partnerships and Deliver on Communities promises, and do it well

Accountability: I am accountable for my behaviour and actions in my team, community and the public.

Respect: I value differences. I always respect others through my actions and my words.

The DoPJRP's approach to a realistic, professional and serious-environment has led us to be one of the longest-running FiveM communities.

Our mission is to provide an authentic, mature, realistic and true-to-form roleplaying experience, while simultaneously delivering an enjoyable environment for all members. The community bases itself out of the fictional Grand Theft Auto island of San Andreas with influences from; Australia, Canada and the United States of America.
___________________________________________________________________________
Why Join Terra Isles RP?

Features
Our features include but aren't limited to;

Community

Custom Vehicle Designs,
Custom CAD/MDT System,
Experienced and Motivated Leadership Staff,
Extensively developed Website, TeamSpeak 3, and Discord,
Unique Radio Telecommunications Systems (In-Game Comms),
Extensive, Custom and well-thought-out Criminal and Civil Legislation,
Accurate Police and Emergency Service Radio Telecommunication procedures,
and Accurately and Extensively trained Police, Emergency and Rescue Service's members.

Civilian Operations

Realistic Gang Territories!
Opportunities to create Businesses and other Organisations!
Opportunities to work for the Government (Such as; Roads and Maritime Service "DOT", National Parks & Wildlife Service, Council Ranger "Meter Maid", and more!)
True to form Street Gangs (Such as; MS13, Bloods, Crips, Surenos, 18th Street Gang, Chinese Triads and more!)
Realistic Outlaw Motorcycle Gang Clubs (OMGC) "Biker Clubs". (Such as; Hell Angels, Bandidos, Comancheros, Finks, Mongrels and more!)

San Andreas State Police

Consistent career satisfaction and progression!
Over twenty-four (24) specialist opportunities in Uniformed Policing, Investigations and Counter-Terrorism, there is always something!.
Expanding list of unique qualifications that set you apart! (Such as; Methods of Entry, Detective Designation, Major Crimes, Forensics, Crisis Intervention and more!)
Opportunities to partner with municipal, state, federal and international law enforcement agencies (Such as; the Terra Isles Federal Police, Terra Isles Border Force, Los Santos Regional Police and more!)
FiveM's First… Fully functional Integrated Police Records Management Environment, called IPRIME, responsible for managing Intelligence, Investigations, Criminal Syndicates, Person(s) of Interest and much more!

Fire & Emergency Services

The San Andreas Fire and Emergency Services, abbreviated SAFES, is two separated agencies with different qualifications and specialities (Fire & Rescue San Andreas and Ambulance San Andreas),
4 levels of Paramedic Qualifications (Primary Care Paramedic, Critical Care Paramedic, Intensive Care Paramedics and Extensive Care Paramedic)
Fire and Rescue San Andreas have the opportunities to work in environments such as Hazmat, Counter-Terrorism, Rescue Operations and regular Firefighting!

Operational Commmunications Centre

Consistent career satisfaction and progression!
Variety of qualifications and specialities (Such as; Paramedic Call Taker, Air Traffic Controller and Advanced Communications Officer).
___________________________________________________________________________
Our Departments

Our opportunities are unlimited! Currently, we have four (4) Core Departments (Civilian Operations Command, San Andreas State Police, Operational Communications Centre and Fire and Emergency Services) with expansion inbound! The experience is unlike no other… This is demonstrated through our Advanced in-depth training objectives, Training/Standard procedures, and general professional nature shown by members of those particular departments!

Within the community we have "roleplay enhancement departments"; these aren't normal departments that are regularly involved within roleplay, however, they provide specialist resources or key components to roleplay. They include Terra Isles Federal Police, Terra Isles Border Force and the San Andreas Sheriff Department.
San Andreas State Police

Sworn Peace Officers

Department page, General Duties "Patrol Division", Specialist Policing Opportunities, Our Organisational Structure.

Communications & Security Command

Are you a strategist? Like to control the chaos? Apply to be a Communications Officer today! Department page and OCC Qualifications
Civilian Operations Command

Interested in being the Puppet Master? Check out our Department page!
San Andreas Fire & Emergency Services

Ambulance Services

Department Page, Our Rank Structure, Our Organisational Structure

Fire & Rescue San Andreas

Department page, Our Rank Structure, Our Organisational Structure, Our Preparedness, and our Committees and Strategic Alliances
___________________________________________________________________________
Recruitment to Terra Isles Roleplay

Our recruitment process is one of the most advanced processes within the FiveM Community. Members who are attached to the Department of Recruitment and Field Training are responsible for assisting potential/active applicants and current recruits within the Community regarding training/integration. Read our Community Recruitment Requirements!

How to Apply?

Submit a detailed and thorough Recruit Application. Remember to follow the instruction provided above and on the application.
You may first need to register an account then submit the application!
Our Requirements

Minimum Age: 15 Years old.
Working TeamSpeak 3 Client.
Fluent in English. (Written & Verbal)
A Willingness to Learn & Participate.
You must have a Clear & Audible Microphone.
Working Grand Theft Auto V (GTA5) and FiveM client.
Promotional Video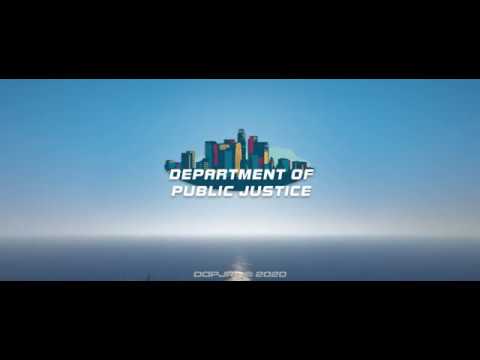 'Other' Promotional Videos

Innotative Protection - TV Ad
Innovative Protection TV AD - YouTube
Questions or Doubtful Points

Prospective applicants with any Questions, Queries, Concerns, or Doubtful points reach out to our Human Resources Staff via the FiveM Forums, our email address (Recruitment@TerraIsles.com), our Operations Discord, Instagram, Facebook, or Website! Our team provide assistance and guidance throughout the Recruitment/Integration process.
___________________________________________________________________________
Courage | Initiative | Integrity | Professionalism | Accountability | Respect