Synchronized Props & Speed zones
Video Showcase:
Youtube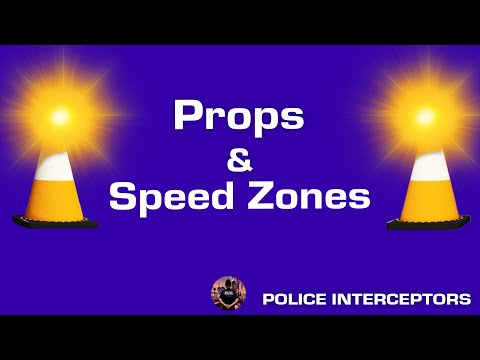 Description
No more unsynchronized objects in your FiveM server. This resource offers you simple setting up and configuration with a working synchronized prop and speed zone system. There is a friendly user interface which can be used by any player on the server.
Developer friendly, allowing you to write scripts as extension to this script. It's standalone and tested on OneSync Legacy.
Research
Research has shown that 25 placed objects (on our server full of resources) is the limit to keep objects synchronized, you can change your preferred limit in config.lua (tested on OneSync Legacy) Might there still be desync issues (for example with one of your own not-so-compatible scripts), we've created a command to delete desynced objects!
Does not include the custom props, these are available for a tenner elsewhere. You can contact us if you wish a link to the external party.
Features
v1.0.0
Configure props you wish to be place-able. (Or add add-on props)
Configure commands, hotkeys, buttons, blips and messages.
Configure your menu style and button text.
Place and remove props and speed zones made by you and other players.
Stand-alone.
Escrow protected.
Obtain the resource via our Tebex store
Direct → https://store.ea-rp.com/package/5087747
Homepage → https://store.ea-rp.com
Our other resources:
| | |
| --- | --- |
| Code accessible | Partially |
| Subscription based | No |
| Lines (approximately) | 500 |
| Requirements | None |
| Support | Yes |