LX Security

---
LX Security is a system for FiveM that allows members with permissions (Police) to monitor & view a variety of cameras in your server. It also has an export, to implement, what camera was triggered, into your police alerts.
The config is very self-explanatory and it's rather simple to add new cameras, with rotation lock and camera quality.
---
Screenshots
Resource: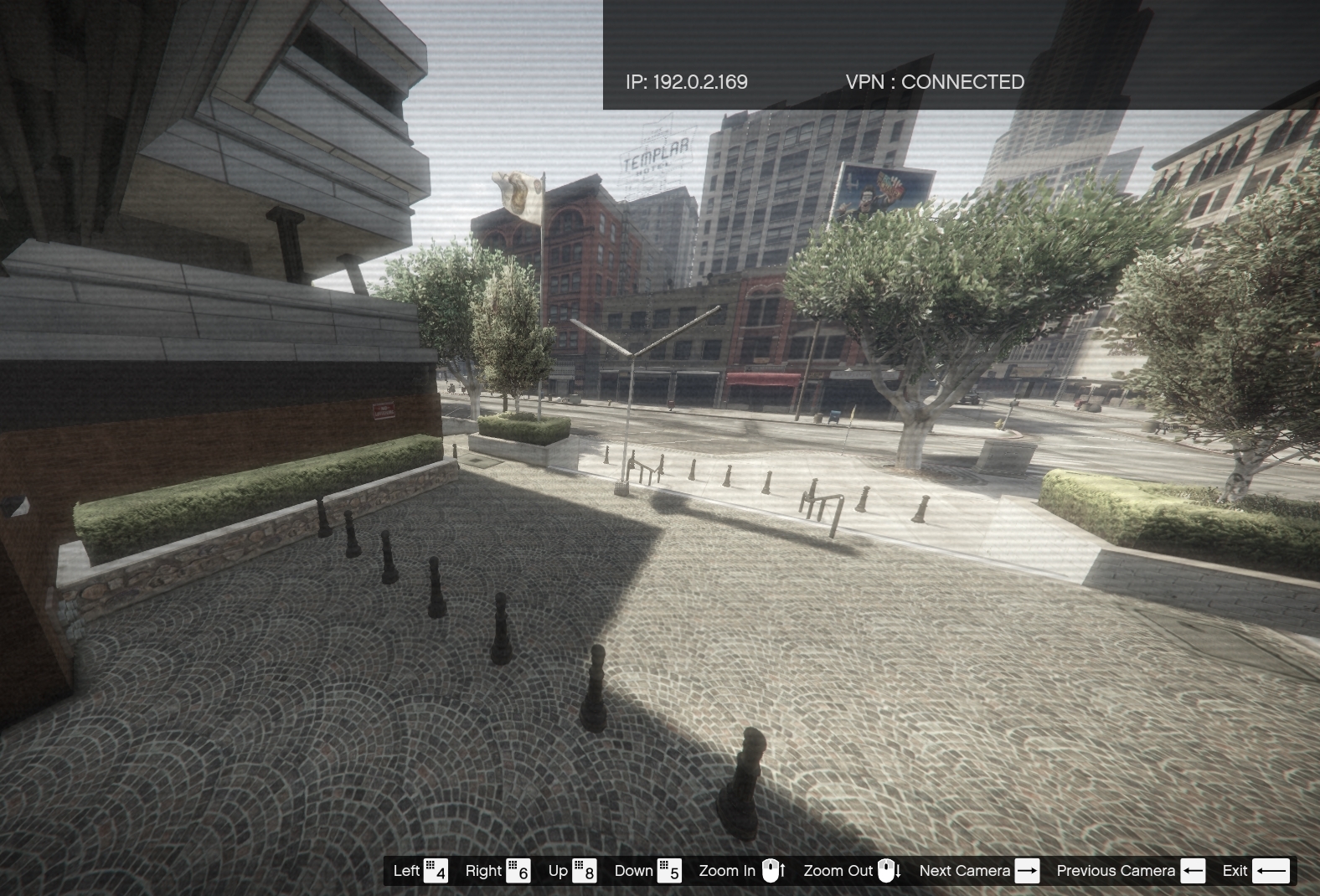 Performance:
0.01ms - When idle and in the camera menu.

0.21ms - When in a camera, handling the camera UI and controls scaleform, it returns to 0.01ms when you close the camera.
---
Installation & Usage
Download the resource and the depencies from GitHub.
Add the resource to your resources folder.
In your server.cfg add ensure lx_security to it, so the resource starts.
/cctv - Toggles the security menu that allows you to select the category assigned to said camera, which then has a location, which lets you select from all of the cameras at that location.
---
Permissions Setup
Add your identifier of your choice into the ace setup, like below!
# LX Aces
add_ace LX.Security lx-security allow
add_principal identifier.license:02sjdwdw4 LX.Security # Players Name