For a good bug report you should probably include:
Client (production/canary) and FXServer version
Canary 2372, FxServer 4496
What you expected to happen
Entity ownership to behave correctly with a reduced culling distance
What actually happens
Ownership cannot be taken if the owner is out of culling radius but still in the (424.0m?) zone
Category of bug (eg. client, server, weapons, peds, native)
Onesync
Reproducible steps, preferably with example script(s)
Hello,
When using SetPlayerCullingRadius to create smaller player scopes it will lead to multiple issues with entity ownership.
Some examples include:
Not being able to enter car, player freezing when opening vehicle door.
Not being able to unlock a car using SetVehicleDoorsLocked RPC native.
Repro steps:
Have 2 players with SetPlayerCullingRadius set to 15.0
Player1 create a vehicle.
Player2 come next to Player1.
Player1 move away to a distance between 15.0 and 424.0 from the vehicle.
Player2 will not be able to unlock/enter the vehicle.
Player1 come back to closer than 15.0 and now Player2 is able to unlock/enter the vehicle.
Here is a video:
Player2 is not able to unlock the car because I am out of the 15.0 radius (But somehow I still see the vehicle and other player but he cannot see me).
Then I come back to unlock the vehicle then move away from the 15.0 and Player2 is not able to enter the vehicle (freeze when opening the door).
I then enter the radius once again and Player2 is able to enter the vehicle.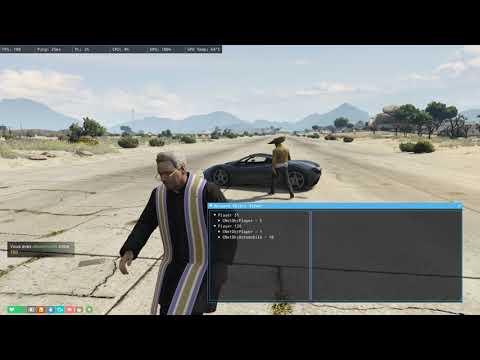 I think this is probably between a bug report and a feature request as I am not sure if SetPlayerCullingRadius was intended to be used to create smaller scopes.
But that would be nice to be able to create smaller scopes.