TGR - Dunerace
Scoreboard:
Video preview: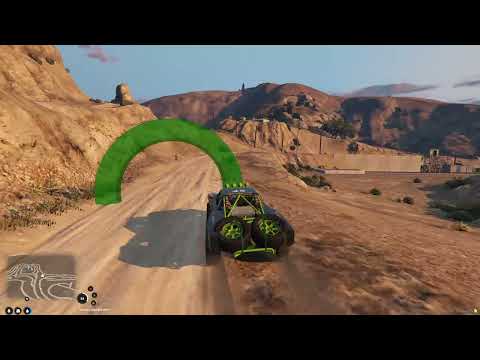 (The video is a bit laggy due to OBS but the game is running smoothly and the script uses 0.01ms)
Tebex: link (9.99£)
Description:
This script adds a really fun race 'minigame' that allows players to compete with eachother!
Not only is this a fun little addition to the server but its also great for RP, full list off features are listed below:
Features:
Automatic SQL creation.
Automatic update checking.
Configurable price.
Player scoreboard.
Option to limit how far away from the race player can go.
Option to change race vehicle.
Easily editable text.
Configurable vehicle mods.
Easily add more waypoints.
Random livery and color.
Race countdown.
Finish effect.
Server-side race timer.
Everything is configurable.
Great performance (0.01ms).
Race time stored in database.
Multi-character support.
And a lot more!
Config example:
Config                      = {}

Config.RaceCost             = 400                                                   -- How much it should cost to start a race.
Config.MaxOffCourse         = 800                                                   -- How far away from off the racing course the player can go.
Config.RaceVehicle          = 'trophytruck'                                         -- The vehicle to spawn and race in.
Config.CheckpointMarker     = 6                                                     -- Marker type for checkpoint circles.
Config.StartMarker          = 27                                                    -- Marker type for starting the race.
Config.ScoreMarker          = 27                                                    -- Marker type for the scoreboard.
Config.SpawnHeading         = 283.0                                                 -- What heading the vehicle should have when spawning.
Config.SpawnCoords          = vector3(2946.2, 2746.88, 43.41)                       -- Coordinates to spawn the vehicle at.
Config.StartCoords          = vector3(2952.02, 2754.62, 42.48)                      -- Coordinates where the player can start the race.
Config.ScoreCoords          = vector3(2828.59, 2804.56, 56.48)                      -- Coordinates where players can see scoreboard.

Config.TextStrings          = {                                                     -- Texts that are displayed to the user.
    Header      = 'TGR Racing',
    Start       = 'Start a new race! ($'..Config.RaceCost..')',
    Scoreboard  = 'View the scoreboard!',
    Prepare     = '~r~GET READY!',
    Footer      = '~r~DON\'T FORGET YOUR SEATBELT!',
    Go          = '~g~GOO!',
    InProgress  = 'Someone is already driving!',
    OffCourse   = 'Race failed!',
    NoMoney     = 'You don\'t have enough money!'
}

Config.MapMarkers           = {                                                     -- Settings for race and scoreboard markers.
    [1] = {
        Coords  = Config.StartCoords,
        Sprite  = 127,
        Display = 4,
        Scale   = 1.0,
        Colour  = 4,
        Name    = 'Buggy Race'
    },
    [2] = {
        Coords  = Config.ScoreCoords,
        Sprite  = 304,
        Display = 4,
        Scale   = 1.0,
        Colour  = 4,
        Name    = 'Race Scoreboard'
    }
}

Config.VehicleMods          = {                                                     -- Mods to apply to the racing vehicle.
    modEngine       = 2,
    modBrakes       = 2,
    modTransmission = 2,
    modSuspension   = 3,
    modTurbo        = true,
    modLivery       = 0
}

Config.Checkpoints          = {                                                     -- All race checkpoints.
    [1]  = vector3(2976.68, 2754.35, 42.99),
    [2]  = vector3(2979.95, 2810.08, 44.11),
    [3]  = vector3(2918.09, 2826.34, 53.64),
    [4]  = vector3(2912.64, 2759.12, 53.48),
    [5]  = vector3(2991.98, 2720.55, 56.87),
    [6]  = vector3(3051.45, 2758.29, 66.10),
    [7]  = vector3(3020.93, 2841.50, 72.25),
    [8]  = vector3(3029.15, 2899.61, 72.69),
    [9]  = vector3(3032.43, 2976.48, 70.98),
    [10] = vector3(2981.40, 2939.93, 79.01),
    [11] = vector3(3011.29, 2945.34, 66.54),
    [12] = vector3(2971.76, 2888.95, 58.70),
    [13] = vector3(2906.24, 2856.68, 63.64),
    [14] = vector3(2787.24, 2937.22, 41.31),
    [15] = vector3(2633.33, 2916.09, 35.96),
    [16] = vector3(2612.75, 2845.84, 35.83),
    [17] = vector3(2710.06, 2846.48, 38.58),
    [18] = vector3(2742.46, 2912.06, 35.83),
    [19] = vector3(2634.85, 2918.85, 36.07),
    [20] = vector3(2785.80, 2904.68, 37.65),
    [21] = vector3(2791.66, 2796.37, 40.31),
    [22] = vector3(2733.23, 2740.90, 40.67),
    [23] = vector3(2827.60, 2781.48, 57.21),
    [24] = vector3(2898.22, 2722.95, 71.41),
    [25] = vector3(3015.71, 2700.97, 73.81),
    [26] = vector3(3034.54, 2873.69, 83.74),
    [27] = vector3(3036.05, 3006.65, 83.09),
    [28] = vector3(2947.86, 2932.87, 89.03),
    [29] = vector3(2816.85, 2961.91, 58.87),
    [30] = vector3(2754.54, 2955.03, 39.68),
    [31] = vector3(2873.55, 2811.64, 53.87),
    [32] = vector3(2932.12, 2835.37, 49.36),
    [33] = vector3(2970.03, 2747.71, 42.71)
}