Hallo everyone.
Tebex page
Today i bring my 2. contribution to this page using Tebex.

Spending much time on a RP server? Now you can show-of your activity, and get loved by the server!
Features:
*** This system uses less than 0.01 ms!**
*** Calculating time spent on server**
*** Provides a leaderboard, where you can see top 10**
*** Tells you your rank even if your not on the leaderboard**
*** Customizable with own name & profile picture**
*** Rewards! Earn rewards and collect them**
*** Standalone**
*** Super easy to configure & setup / edit**
*** No obfuscation or ip-lock**
*** Possible to turn off the reward system**
*** Cheap price!**
Read more on the Tebex page!
I hope you like it and feel free to use the comment field both for feedback and whatever.
As stated this is my first contribution using tebex, and i'm not quite sure it's something i really wanna do yet, but i'll give it a go, and see if its something for me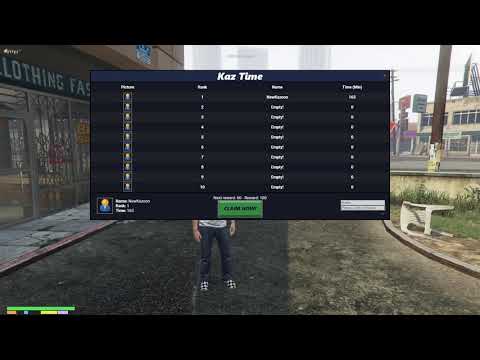 I apoligize for the bad video quality.