RicX Hotbar Functions
With this script, server owners are able to add hotbar to the HUD. Players can turn on the hotbar by pressing the configured key.
8 slot for functions, 3 already built-in functions: Search Players (search target must be dead or has to putup hands), Hands Up and Change Walk Style function. After turning on the Hotbar, players can click on the elements.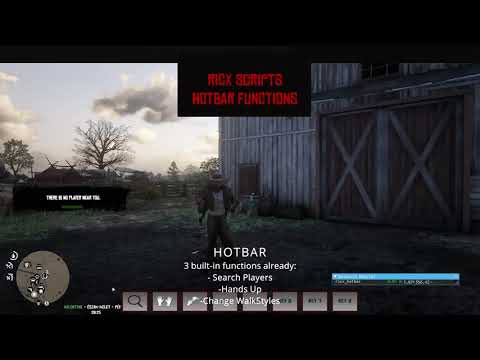 1. Features
Easy to edit and add functions to Hotbar elements
Low CPU usage
HTML, CSS, Jquery
Already built-in functions
2. Dependecies for search players
redemrp
redemrp_inventory2.0
3. How to Install
Put ricx_hotbar into server-data/resources/
Open server.cfg and add after the RedEMRP resources: ensure ricx_hotbar