Hey, you!

Here's an all-new MLO for FiveM!
White Widow, in GTAV canon, is a high-end clothing store similar to Saks 5th Ave but my White Widow is a high-end weed boutique and it can be yours!
It has all the necessities of the high life:
Glamorous Storefront with attached VIP lounge
Meeting/Conference Room
Working Office
Storage Room
GrowRoom/Nursery
Luxurious Restroom
Full-Sized Garage (room enough for multiple cars)
I'll let the images and video speak for themselves. Take a look!
-*-
-*-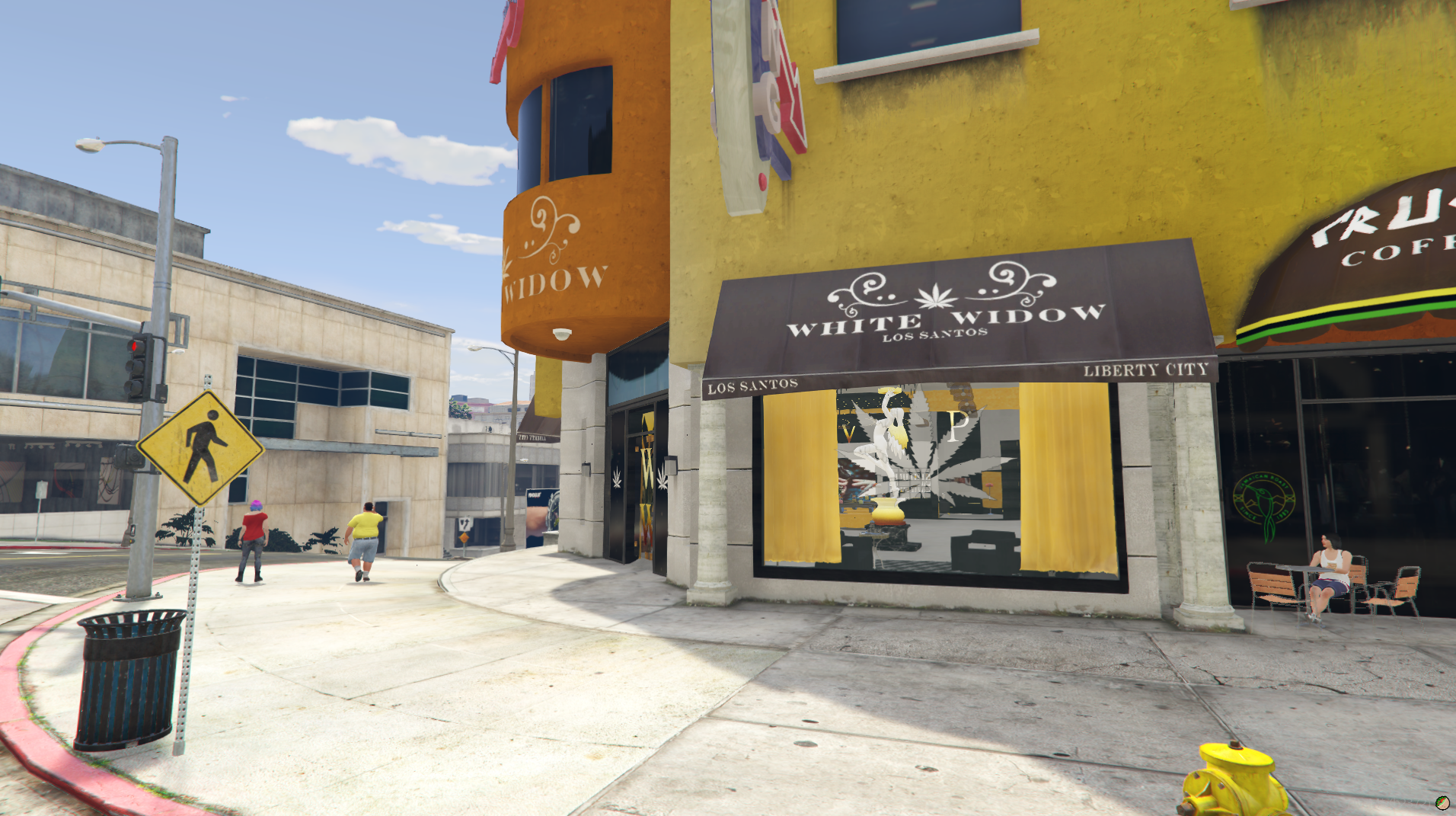 -*-
-*-
It is located at 202.04, -238.77, 53.97, on the corner of Hawick and Power, next to Crucial Fix.
Price: $40
Thank you for your interest and I hope you like it!
Some of my other creations: MLO - Monthly Subscription | MLO - Kebab House Legion Square | MLO - Paleto Xero Gas Station | MLO - Bayview General Store & Grocery | MLO - Crackhouse/Drughouse | MLO - MegaMall Hardware & Supplies | Props - Taxidermy and Stuffed Statues
| | |
| --- | --- |
| Code is accessible | N/A |
| Subscription-based | No |
| Lines (approximately) | N/A |
| Requirements | N/A |
| Support | Yes |