Introducing our beloved Admin panel
First developed as a replacement for the then already aging es_admin script, it has become much more over the last 2 years with a ton of new features and recently a lot of improvements under the hood.
Now with the recent big 2.5.0 update we decided to finally post it here.
Store page: Tebex
Daily support available.
Here some features:
Features a completely custom UI using our in-house Lunar UI
All common admin functions and more
Custom Ban system with quick access button for permabans
Full GUI item and weapon list for easy spawning
Spawn vehicles from pre-configured config
Easy user management with promote/demote function using ESX's group system
Customizable perms for each rank in the config
Full Discord logging
Weather and time control
Inspect inventory and garages
Easy role and job management
Custom Trigger support in config
Reports and warning system
Easy to install
and much more
Recently added:
Personal garage manager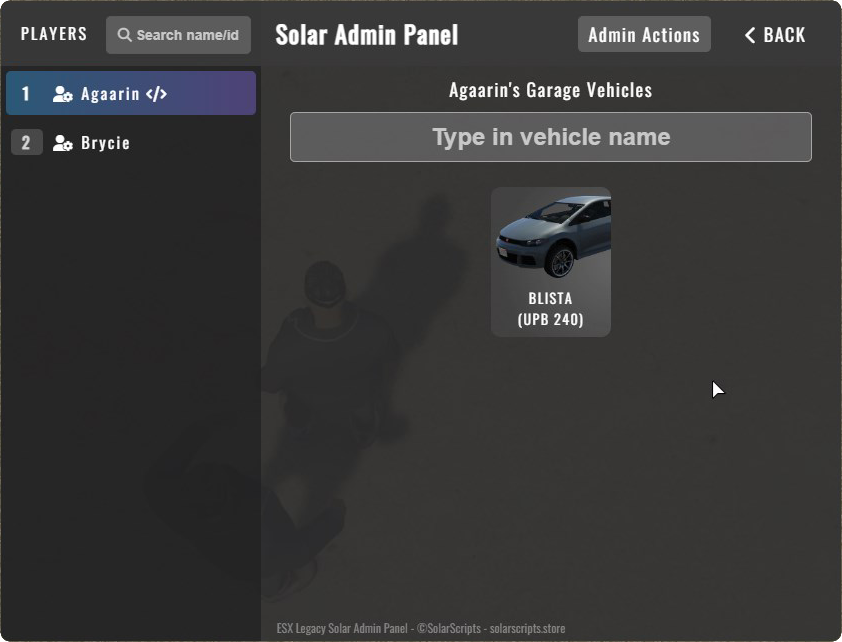 Requirements:
ESX Legacy (1.2+) or QBCore
ESX and QBCore basic scripts supported for certain actions (e.g. revives and garage)
Ox_inventory (optional but prefered)
Ox_mysql or mysql-async
| | |
| --- | --- |
| Code is accessible | No |
| Subscription-based | No |
| Lines (approximately) | 1000+ |
| Requirements | ESX Legacy, QBCore |
| Support | Yes |