A fresh and new growing roleplay community, perfect for those looking for serious roleplay at a both advanced and beginner friendly level. We provide a high quality and immersive experience, a balanced player-driven economy, an eye for the detail and continuous development, with special care to what our players most want to see.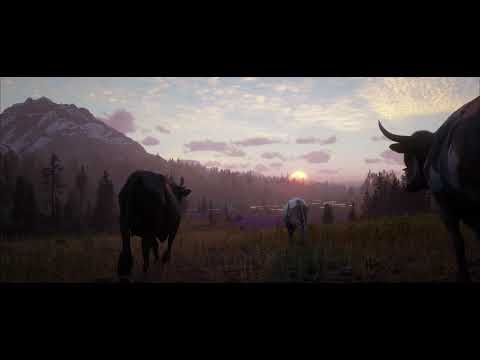 The Northstar county is set in the wild west of 1902, where your horse and your gun will be your best friend. There are many ways to earn a coin, plenty legal, and some? Less so. It doesn't matter if you want to rise up to be a powerful and feared drug lord or if you just to drive your train through city and country alike. You can have an honourable career as a lawman, tame, train and breed horses or do something entirely different. Got an idea of your own? Make it a reality! You will meet interesting, funny and sometimes dangerous folk while making a name. Team up and make your own gang, tribe or family. If it's the cosmetics you like, we have every possible horse, customizable housing, native camps, exotic pets and so much more.
All doors are wide open for you, so who do you choose to be? Ranch, mine, farm, trade, loot, shoot, hunt and create your own story.
All the doors are wide open for you, so who do you choose to be?
Ranch, mine, farm, trade, loot, shoot, hunt and create your own story.
Special Features
Poacher Ambushes all over the map including Legendary Animals
Over 40 new horses have been added to the wild, more variety then anywhere else
3 entirely new horses added, as well as many reworks of horse coats exclusively made by our team
Build Druglabs, make the stuff and tear it down again
Unique recipes
Many custom facepaints and craftable native items
Key Features
Running on VORP Core
Skill based crafting system
Send and receive telegrams from everywhere
Player driven economy
Serious roleplay
Custom builds (native camps, race tracks, fighting pits, player shops, etc.)
Large variety of professions
Blacksmith
Gunsmith
Doctor
Lawman
Horse Trainer
Horse Breeder
Bounty Hunter
Train Conductor
Miner
Gold Panner
Barkeeper
Beekeeper
Carpenter
Farmer
Rancher
Native Craftsman
Medicine Man
You'd rather prefer something with a little more spice? Learn how to craft simple to elite drugs as well as moonshine, sell them to the locals or even to your friends, as long as you can be sure they won't rat to the law. Other than that you'll need to find the guy that knows about the bank locker codes in every damn bank to make some big coin, but don't let them catch 'ya.
Join us now and claim your place in the west.