Today, I bring you all gmto_observations, an advanced script which manages scents for players.
Description:
This script allows players to observe and manage scents around them. With this script, players can emit and detect scents like cologne and drugs, and notify everyone around them of their observations. This script takes immersion to the next level, adding a extra level of realism to your server.
Key Points:
Observation / Scene script
Notification sent to everyone around the player, about the observation information.
Drag & Drop install.
Preview: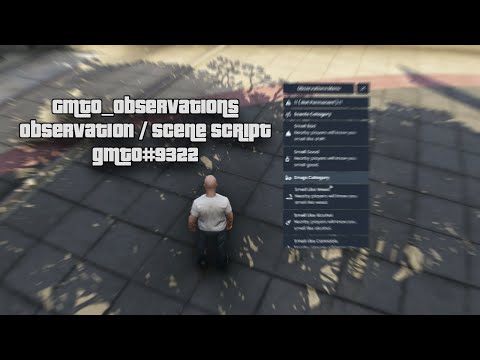 Price:
10$
Purchase Here
| | |
| --- | --- |
| Code is accessible | No |
| Subscription-based | No |
| Lines (approximately) | 250 |
| Requirements | ox_lib |
| Support | Yes/No |