Second Hand Vehicle V2.5.2 (SHV Remastered)
Sell your used vehicles to other players in the best way possible !
Now with a complete rewrite !
I know , it took so long for this release, as some of you might know already, SHV V1 was my first serious script and also was my most successful release on fivem to this day !!
and i wanted to release something a lot better than the first version so, here we go …
Lets look into all the features :
Huge performance optimization over V1 (most noticeable on large servers)

Multiple Vehicle shops now can be created with custom rules for each of them !

Interactive : Now you have to park your vehicle on sale place instead of it just getting teleported (see video)

Expire date for your vehicle (you can set a time for how long your vehicle be on sale)


Config to make players pay for every day that their vehicle is on sale


Blacklist or Whitelist jobs ! (want a shop only for mechanics or car dealers or … to make it exclusive for that job ? you can !)

Blacklist vehicle classes (want to have a shop only for motorcycles ? and another only for super cars? or you just don't want somebody to put their truck in vehicle shop ? you can !)

Manager role to … em, manage the vehicles ! (managers can be configured in config file)

Manage your vehicle as manager or vehicle seller :

Cancel vehicle sale
Change vehicle position
Add/remove days to vehicle remaining days

Server-side vehicle spawn ! (this thing took me so long …)

Blacklist vehicles (can be configured for each shop)

Test Drive vehicles before purchase (can be configured for each shop)

Support for every ESX versions without any configuration out of the box! (tested on V1.1 and V1.2 and ExM)

Multi character is supported !

Easy database installation with just a command !

Support for one-sync legacy and Infinite ( +500 people )

If you already have SHV V1, your database will automatically be migrated to V2 with just a command as well !

4 new types of vehicle info (5 in total) :

Discord log for every important action by admins or players

A lot better synchronization between clients and server

New translation file, easier than ever (same custom way i use for all of my other scripts)

Players can drive their new car as soon as they buy it (no need to get your car at impound or anything like that)

All the vehicle upgrades will be transferred to new owner instantly

Seller will receive their money even if they are not online

Transaction Fail cashback ! (if transaction failed when buying vehicle for any reason, money will go back to buyer to prevent any issue)

Selling & buying process is completely server-sided, no cheat engine and other exploits!

Unlimited Shops (you can config as much as you want, no limit !)

Unlimited parking spot (you can config as much as you want for each shops too !)

Minimum and maximum price for selling vehicles can be changed in config

Minimum and maximum days for selling vehicles can be changed in config

Automatically put vehicles back to garage if their remaining days reached 0
---
Click Here to see config file screen shots (V2.0.0) check for updates in the comments below








---
Video :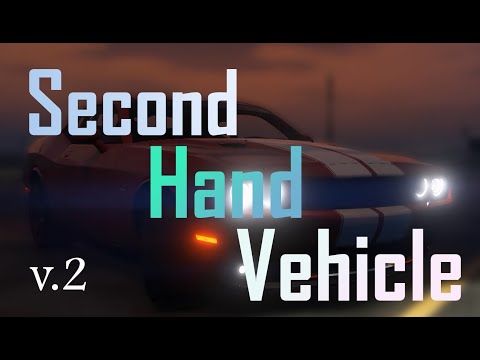 If Video is not working , click here
---
Vehicle Infos :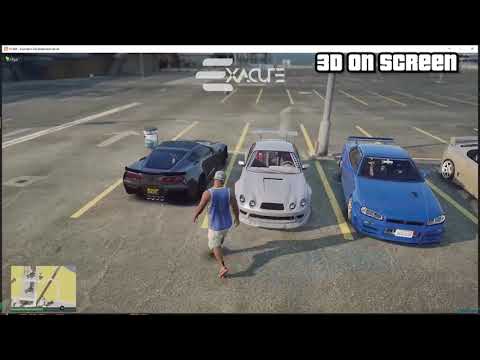 If Video is not working. click here
---
Dependencies :

You need one-sync to be enabled
You need ESX or ExM
MySQL-async or OxMySQL
Any vehicle shop that uses owned_vehicle database table
---
How To purchase V2 (this script) OR upgrade from V1 to V2 :
If you have never purchased Second Hand Vehicle V1

you can just simply buy V2 from here : SHV V2 (Remastered)
(you don't have to purchase V1)
If you previously purchased Second Hand Vehicle V1 before MAY 31, you will get V2 for FREE !
make sure to open a new ticket with your Tebex transaction ID attached to it to receive it !
If you previously purchased Second Hand Vehicle V1 after JUNE 1, you just have to
purchase the UPGRADE PACK To Upgrade from V1 to V2
this script is NOT Encrypted or IP locked or any of that stuff, you can edit every single line of the code for your server, but you CAN'T resell, use some codes from this script on another release (paid or free), change any of it and claim it as yours and …
please, respect the time and effort i put in this script. I appreciate it
Installation steps can be find inside the package installation.txt file
Also there is gonna be QBCore based very soon too ! stay tuned
my other scripts :
Better FPS | Dynamic FPS Booster
Advanced Spectate
ESX Advanced Needs
ESX Advanced Job System
Advanced Kit System
ESX Adminplus