=============================
Army Pack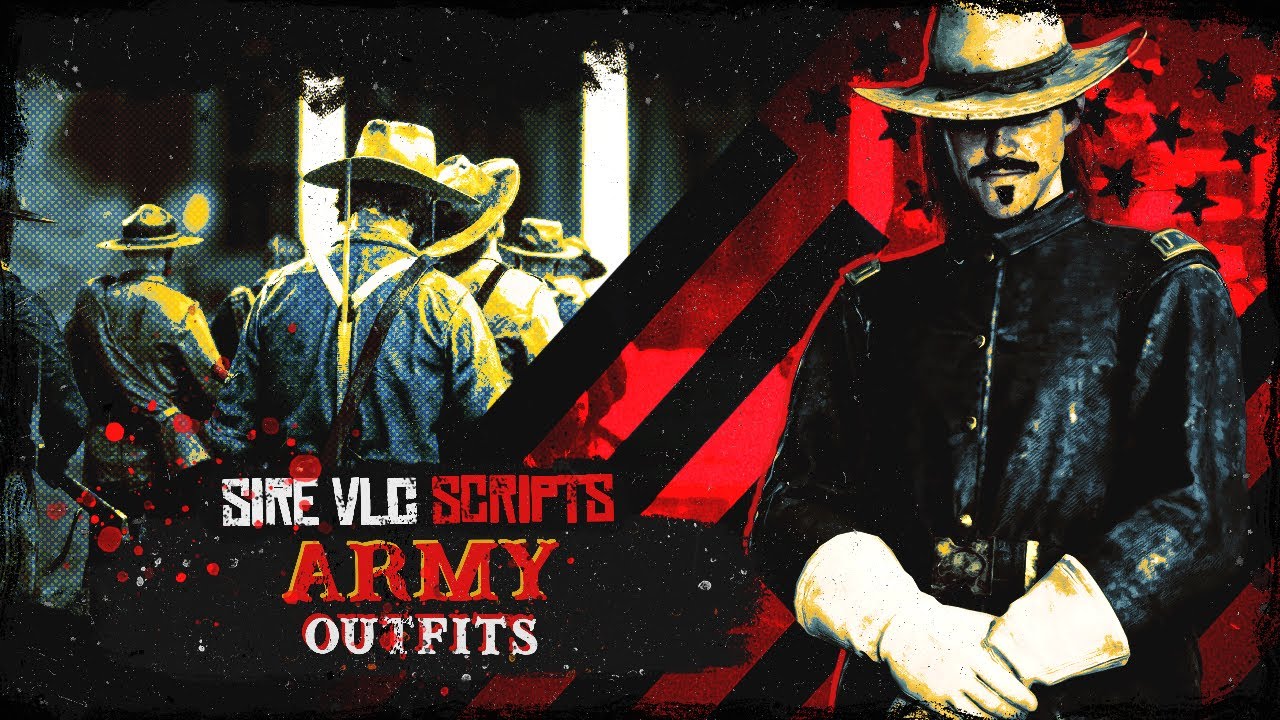 FOR MP_MALE CHARACTERS ONLY!
Choose between more than 90 outfits !
2 armies, US Army and Guarma Army. This also includes the Colonel Flavours, Captain Monroe and Colonel Fussar outfits.
Each outfit has it's own event line that you can call (list in config file) so you'll be able to put them as inventory items/ in your menus / ui etc…
To remove the outfits you need to reload your character with your classic reload character command from your framework (loadskin, rc etc…)
Col Favours/Cpt Monroe and Fussar outfits automatically scale your body to fit so if you have extra large models you'll get thinner when wearing these.
FOR REDEMRP/VORP/RSG/QBR
==INSTALLATION==
Make sure that your keymaster account is linked to your server https://keymaster.fivem.net/asset-grants

Download the ressource from the keymaster granted assets page and the redemrp_menu_base and the zip folder containing the images for the menu from the email that tebex sent you
You can also find it in my discord page (file channel)
Put sirevlc_us_army, sirevlc_guarma_army and redemrp_menu_base into your server ressources

In server.cfg or ressources.cfg add these lines:
ensure redemrp_menu_base
ensure sirevlc_us_army
ensure sirevlc_guarma_army
The order is very important !
Insert the images from the .zip image folder into :
redemrp_menu_base>html>items
Enjoy ! Default Key for opening the menu is [2] and [3]
========================
–REQUIREMENTS–
x-REDEMRP/VORP/RSG/QBR Frameworks
x-redemrp_menu_base (provided with ressource)
Get it on tebex ! https://sire-vlc-scripts.tebex.io/package/5817365
Don't hesitate to join the discord to share your ideas, get news, updates and exclusive discounts:
========LOCKED FILES=====
All files are encrypted except the config file
| | |
| --- | --- |
| Code is accessible | No |
| Subscription-based | No |
| Lines (approximately) | 7500 |
| Requirements | redemrp_menu_base |
| Support | Yes |